Writing Instruments
Hahnemühle Originals - luxury writing instruments

Hahnemühle FineNotes fountain pens, rollerball and ballpoint pens are manufactured in Germany to the highest precision and design detail and will be a lasting gift that will be enjoyed for years to come.
Experience the perfect pairing of pen and paper. Every pen glides over the smooth paper, sumptuous ink sitting on the surface with richness and precision. Every page in the Hahnemühle Manuscript notebook is a revelation when you write. All our pens are produced in limited quantities and are a veritable addition to the finest writing paper in our Hahnemühle notebooks.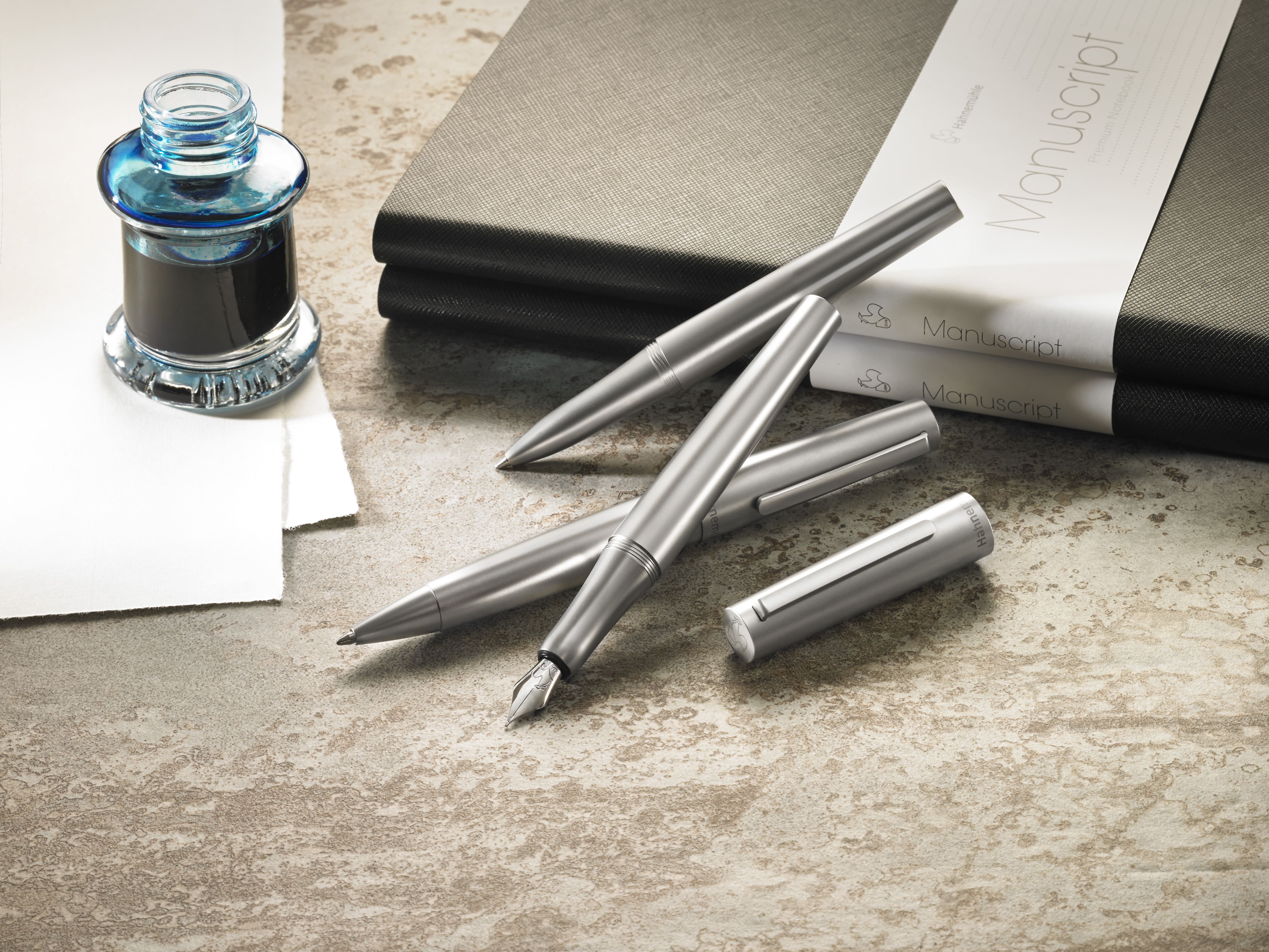 These 'Bold Edition' pens make a statement and are made from matte stainless steel.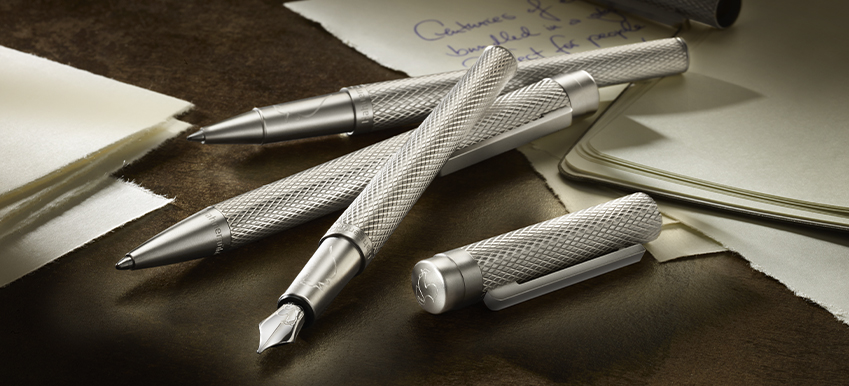 Our 'First Edition' writing instruments are veritable treasures for anyone who loves writing.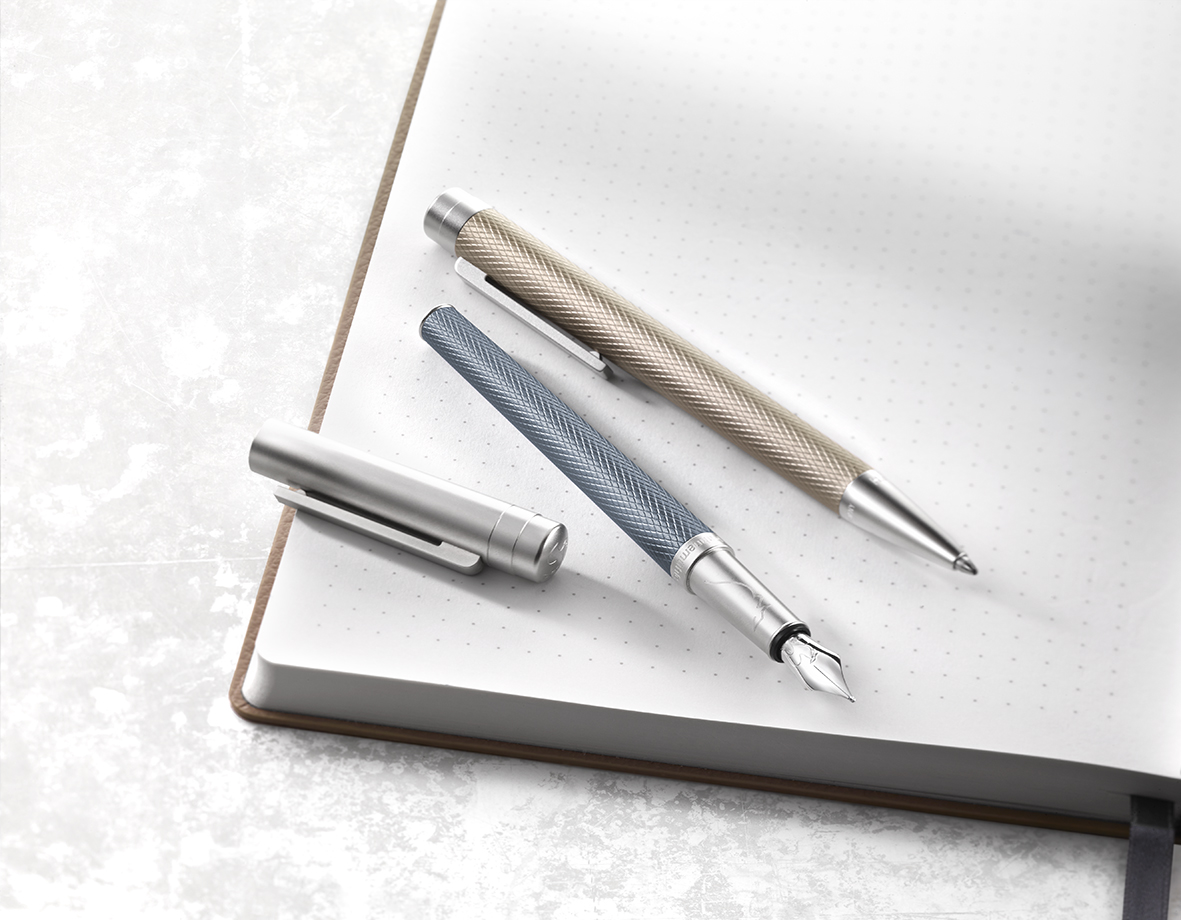 'Slim Edition' range, perfectly balanced, harmonious flow of ink, a soft yet textured surface and muted colours.