The Grey Pad and The Cappuccino Pad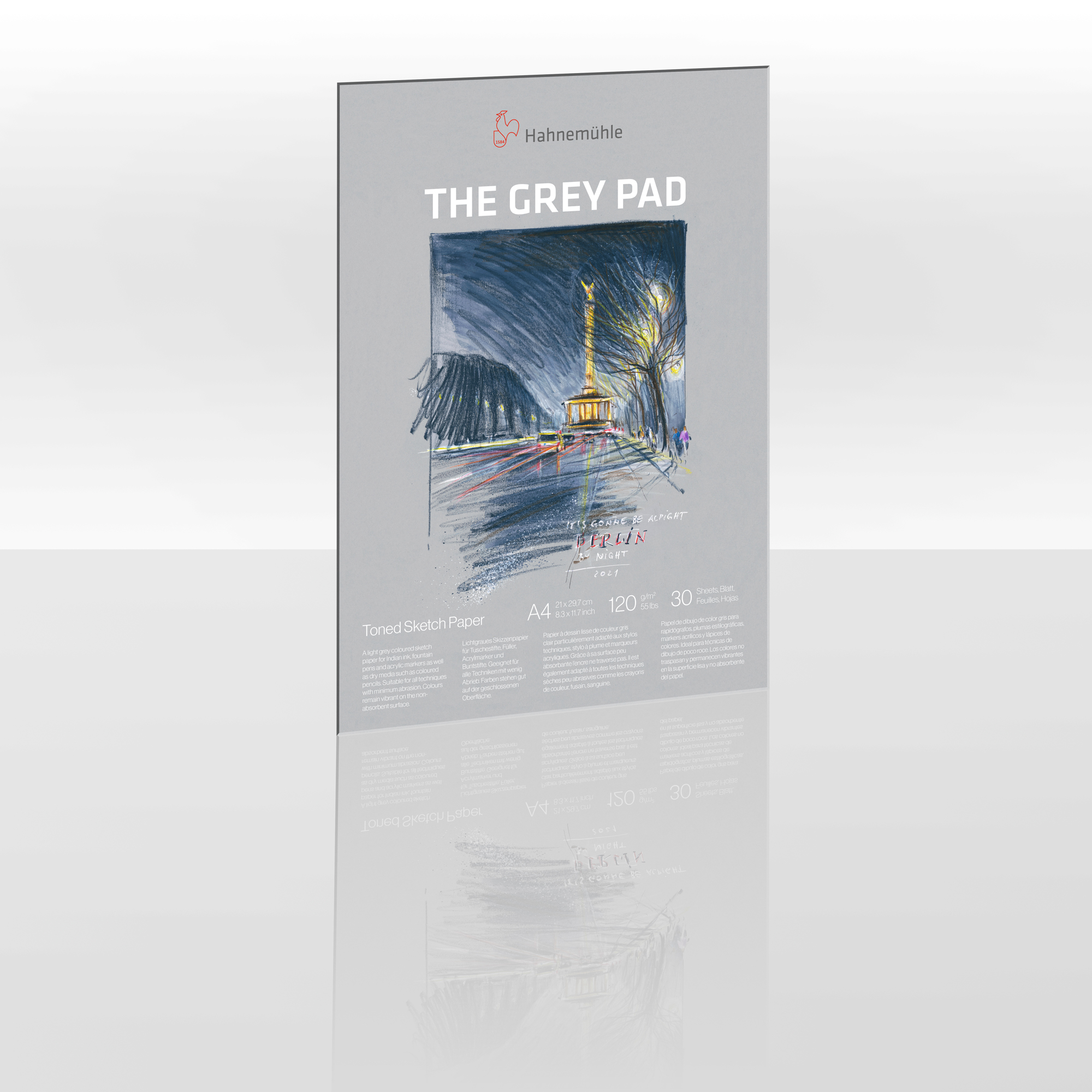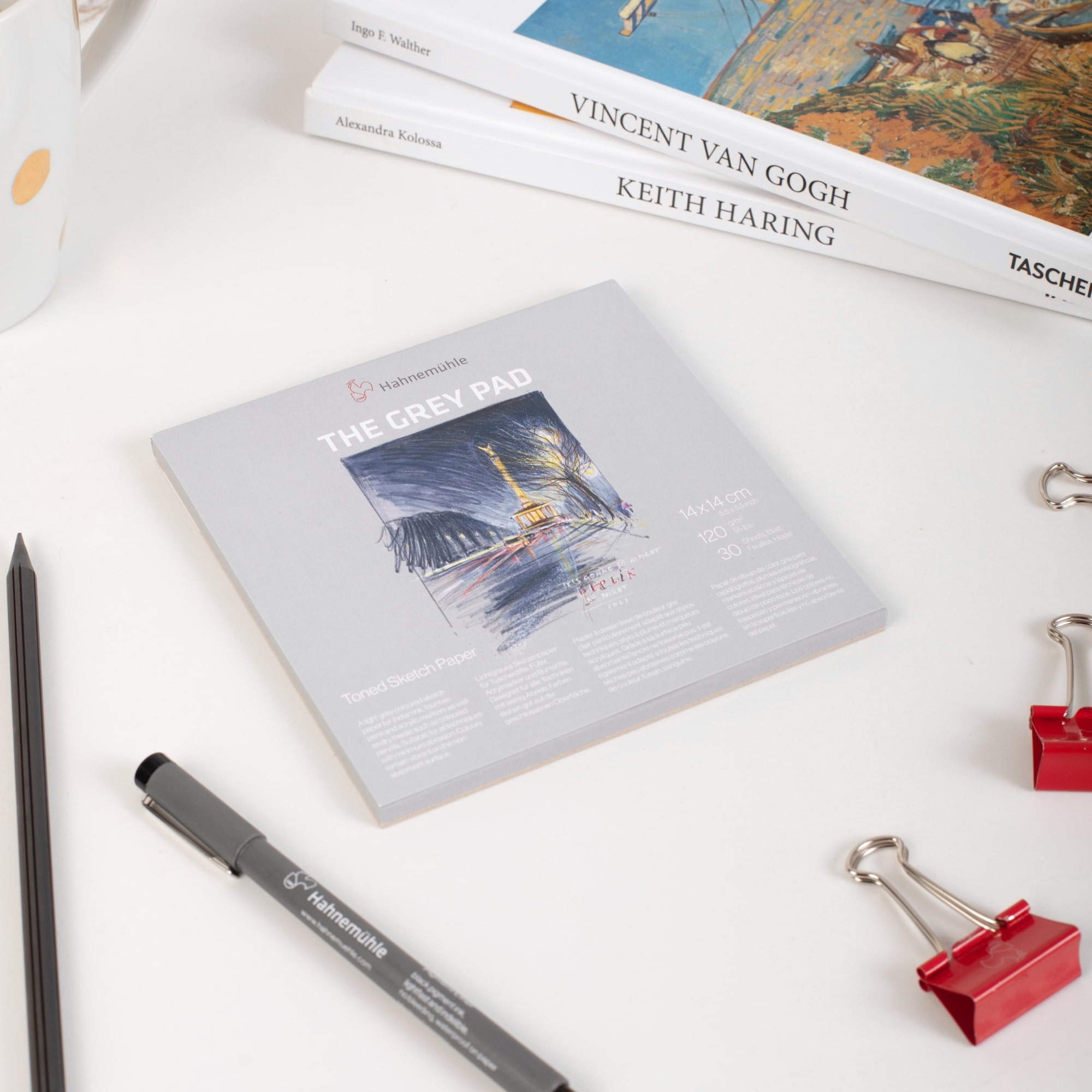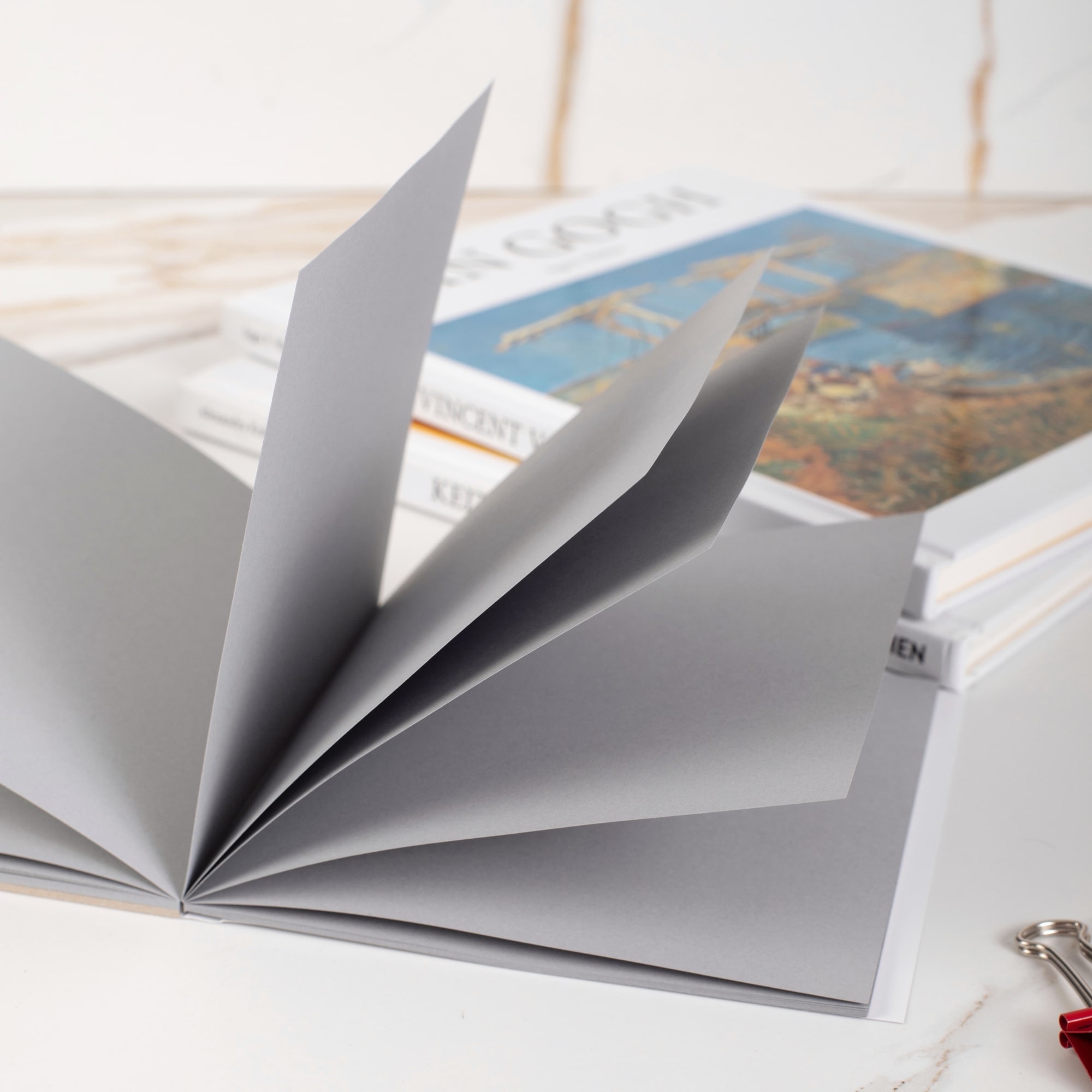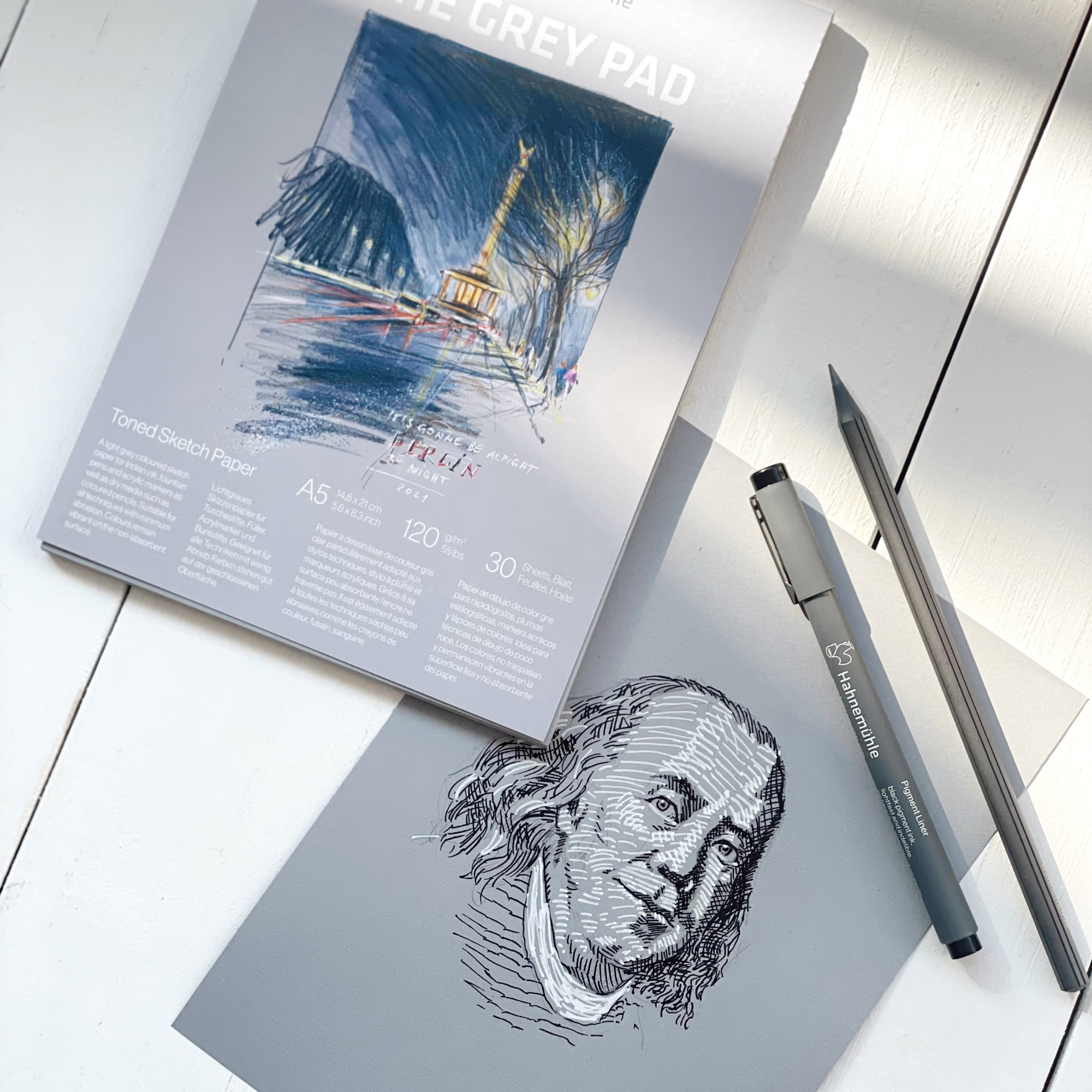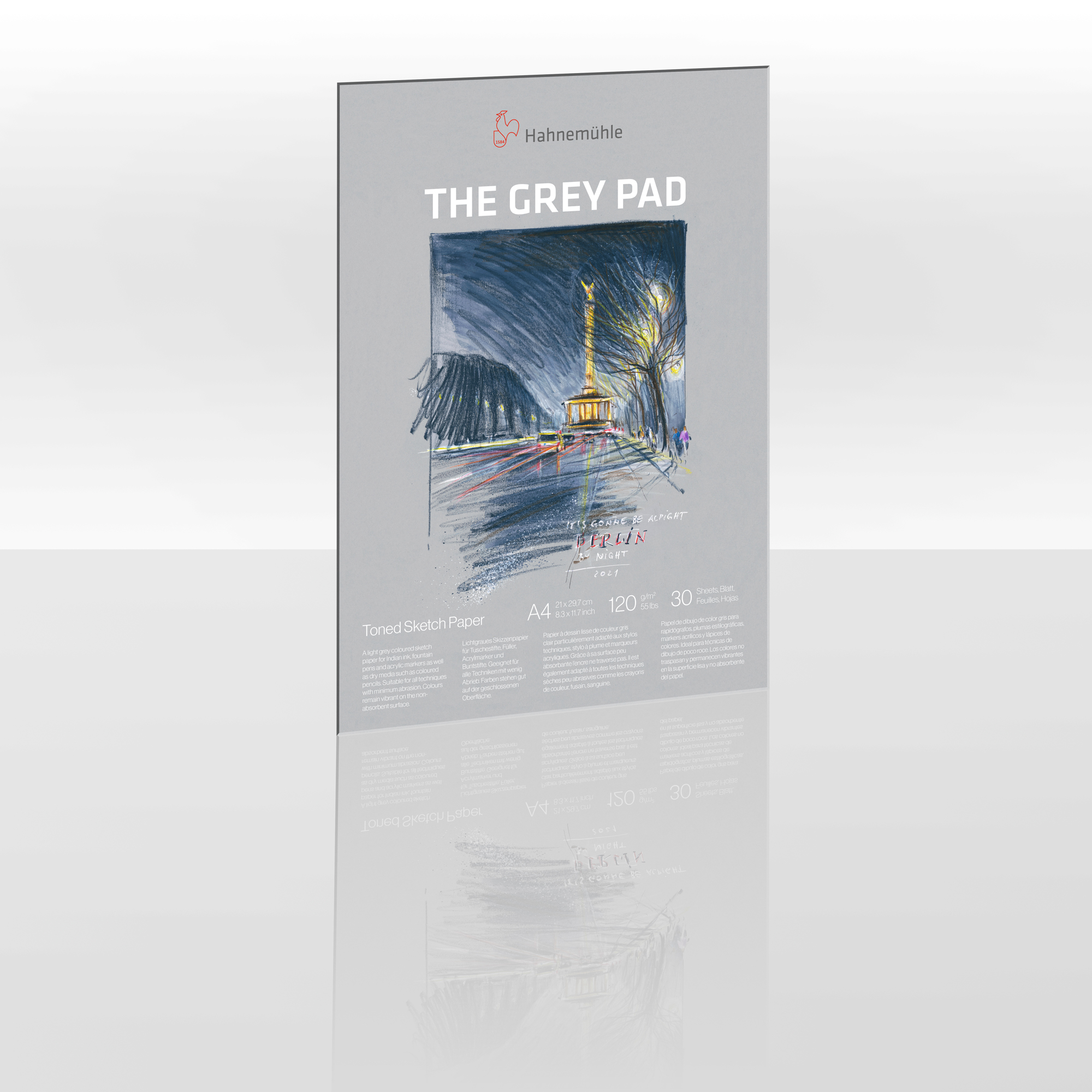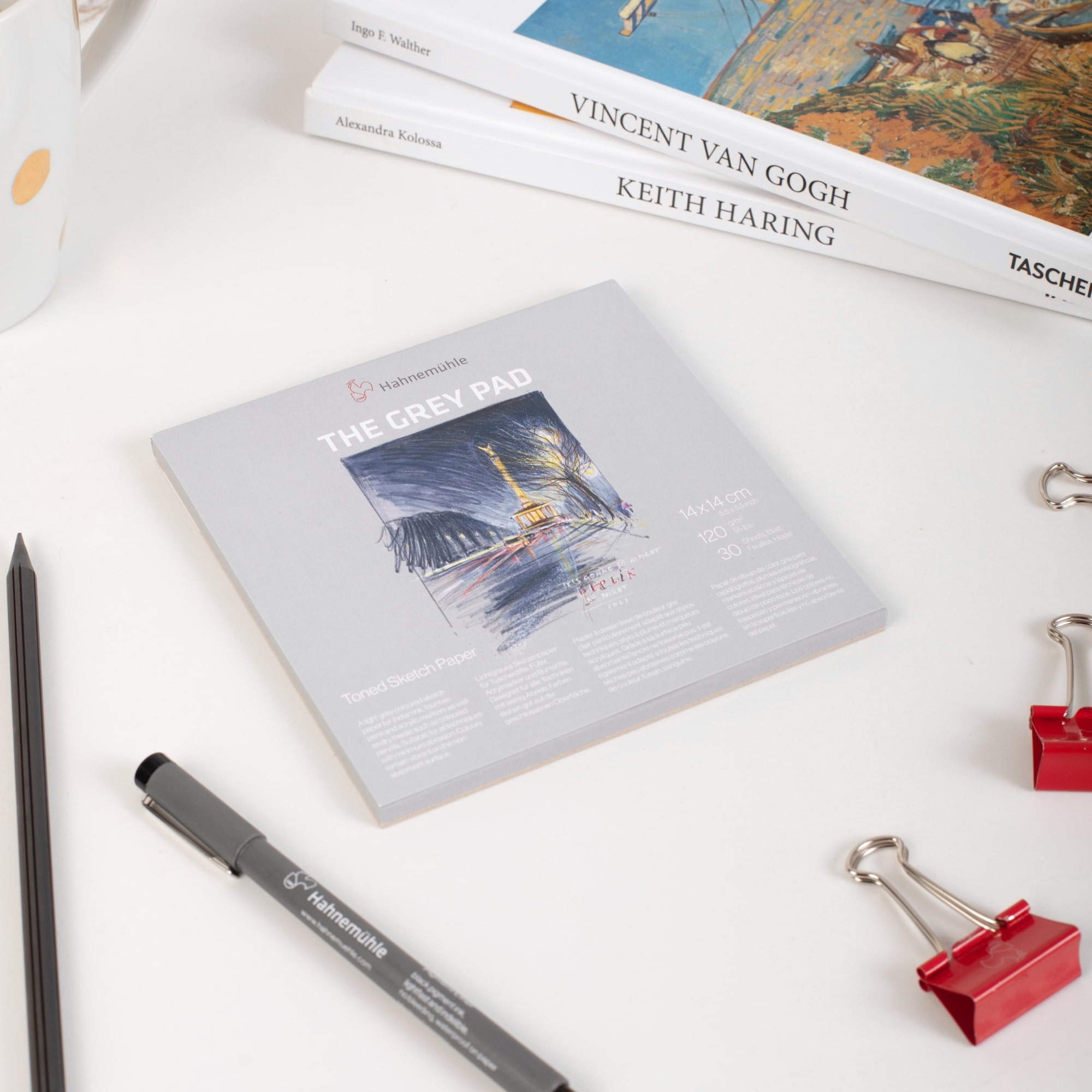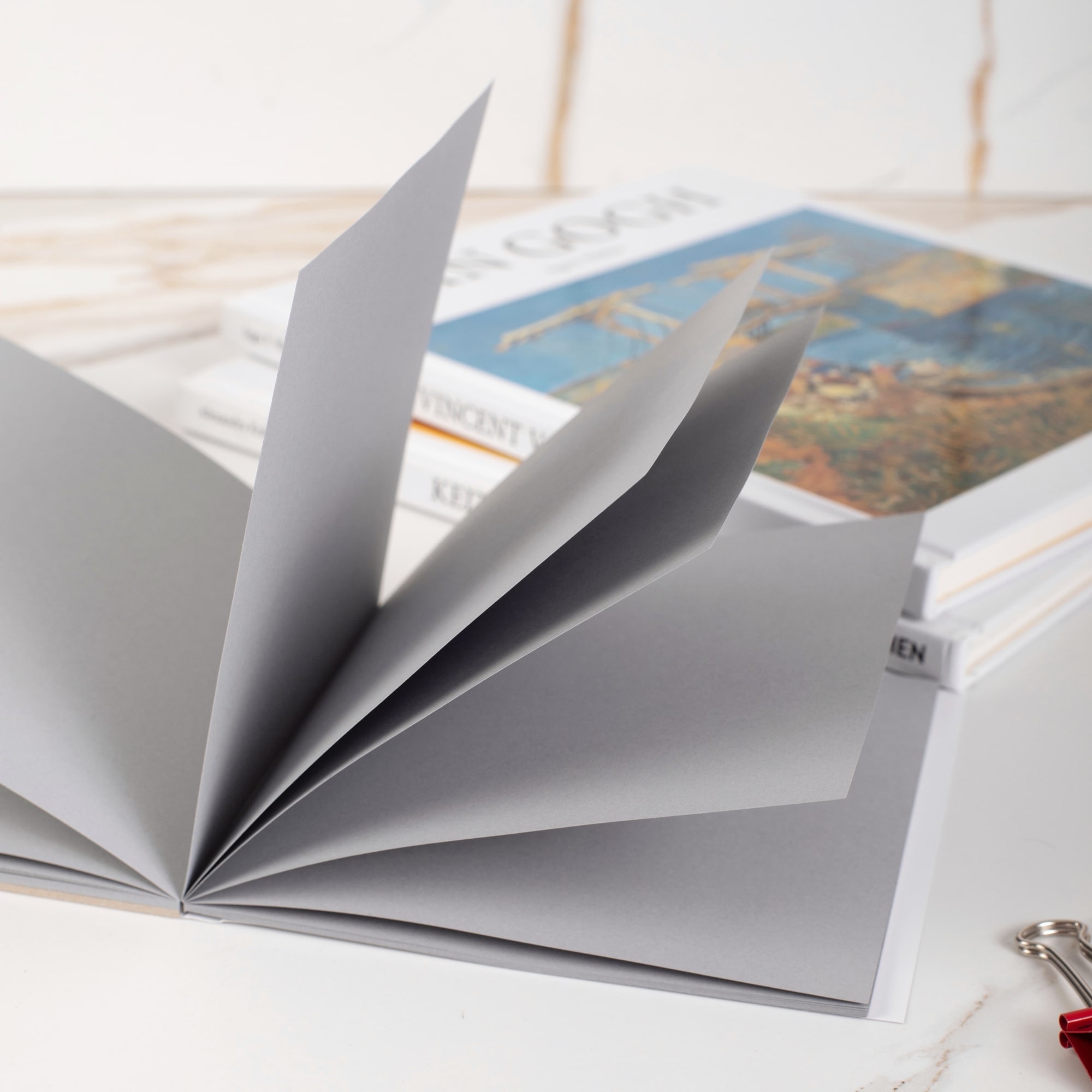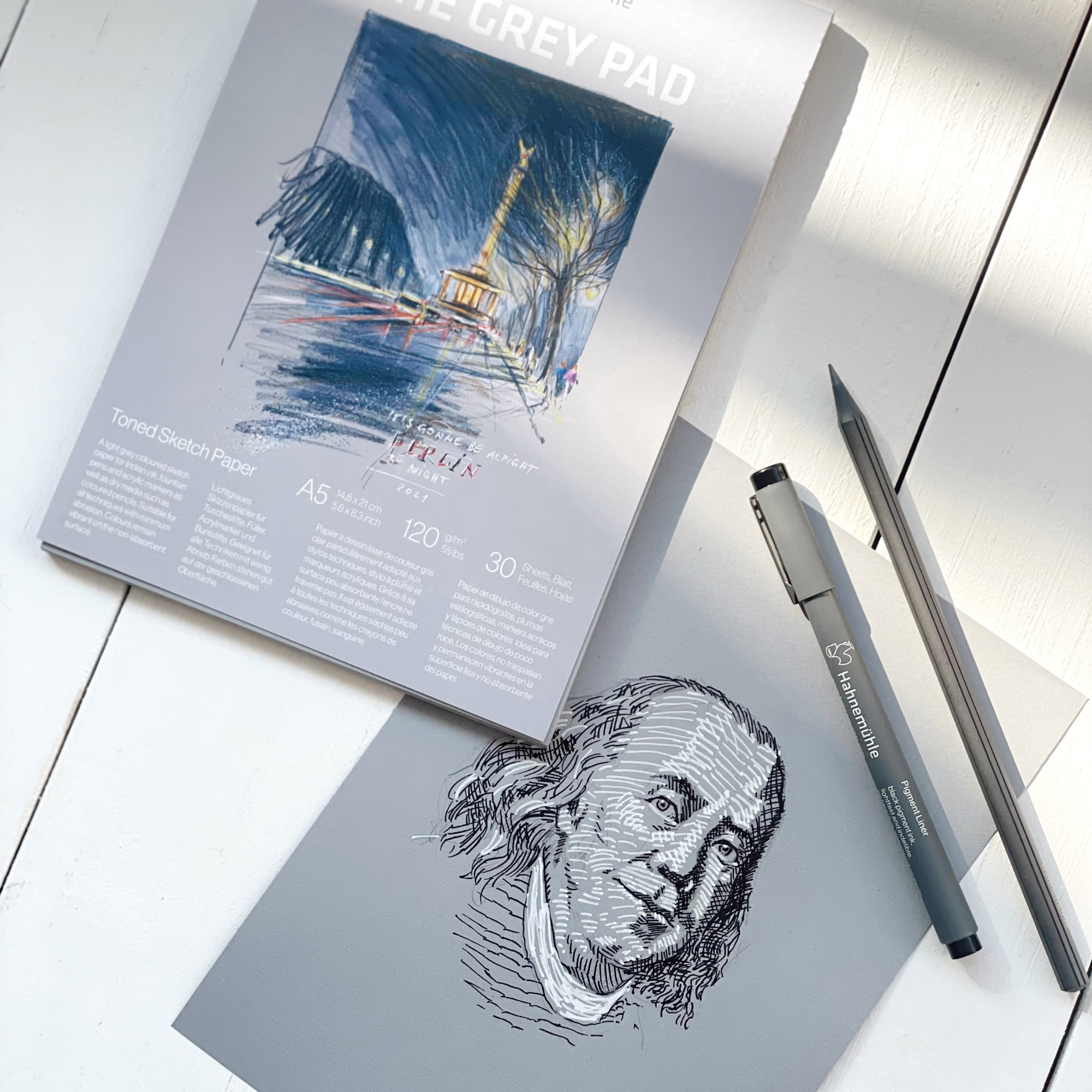 Available, delivery time: 2–3 working days
The Grey Pad and The Cappuccino Pad
Hahnemühle is extending its range of very popular toned sketch papers with new pad formats. The Grey Pad and The Cappuccino Pad complements the
Hahnemühle toned sketch paper assortment, inspired by the success of The Grey Book and The Cappuccino Book.
The light grey smooth sketch paper in The Grey Pad perfectly captures rainy days or dark nights, by setting shadows or white highlights so wonderful
details can appear. Pens glide easily over the gently toned paper, ideal for paintings with water-based pens and inks. The cappuccino-coloured paper is
reminiscent of freshly frothed milky coffee and offers warm-toned motifs an excellent painting base. Soft tones stand out on the smooth paper surface
and can bring to life the unique luminosity of coloured pencils on the 120 gsm heavy paper.
These smooth coloured sketch papers both have a closed surface are perfectly suited for ink pens, fountain pens, coloured pencils and acrylic markers
as well as all other water-based pens with little abrasion. Pads in both ranges are glued to the top and contain 30 sheets of 120gsm paper. When framed,
these artworks will also form a nice eye-catching statement on the wall.
The Grey Pad and The Cappuccino Pad are available in sizes A6, A5, A4, 14 x 14
cm and 20 x 20 cm. Like all Hahnemühle papers, they are aging-resistant and vegan.