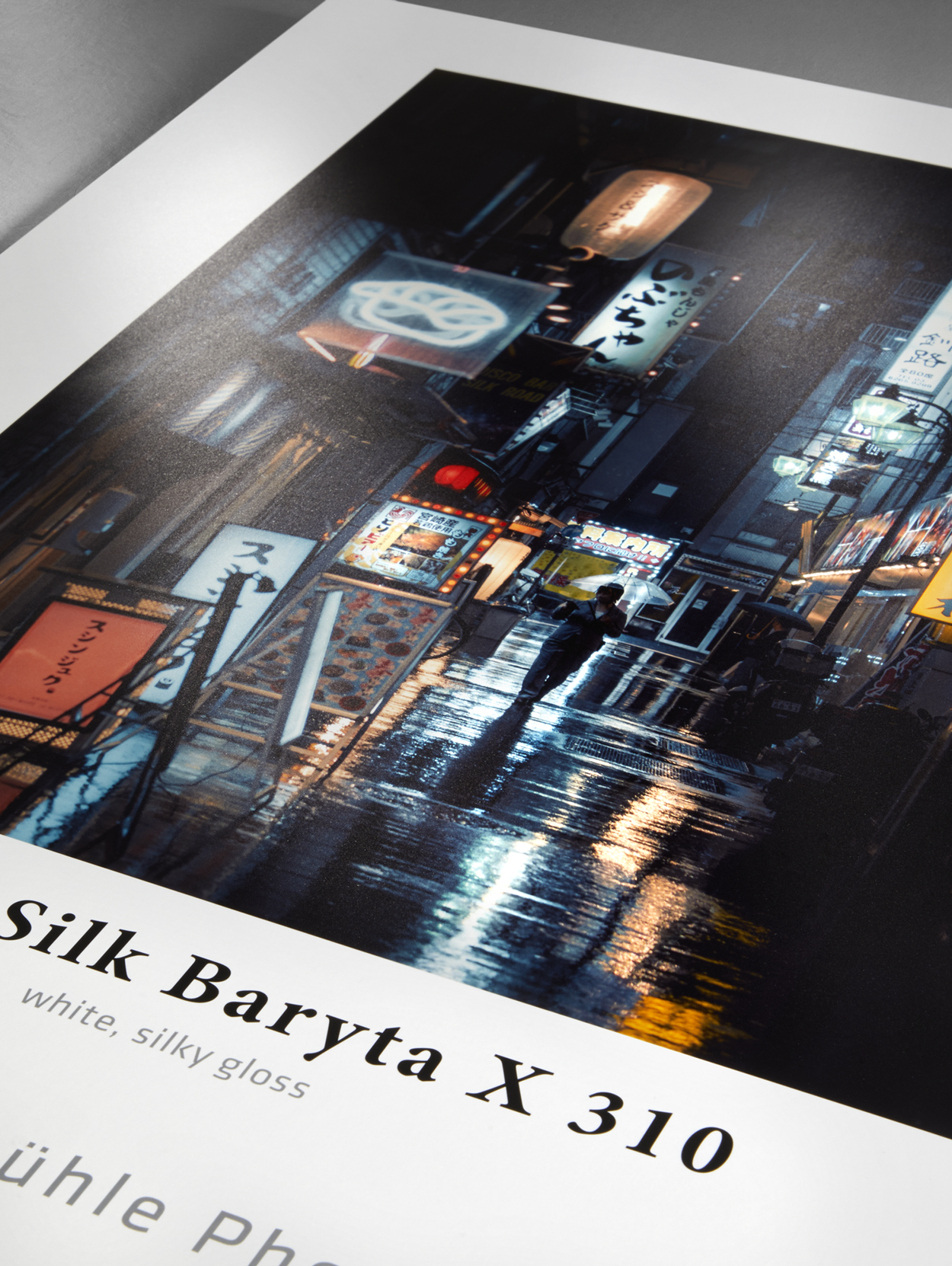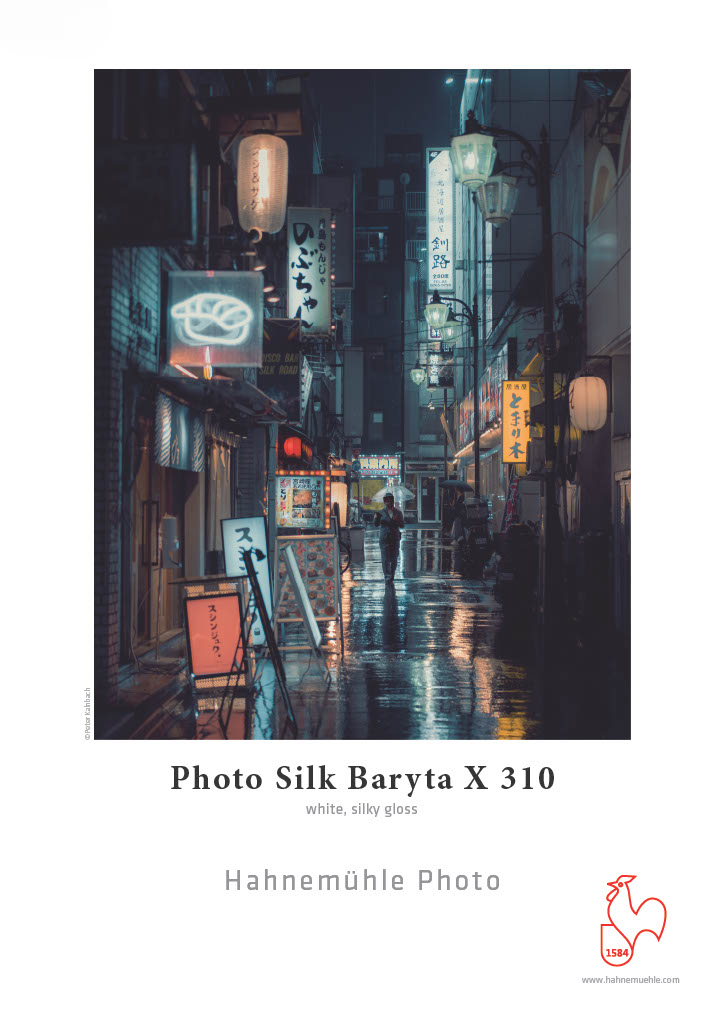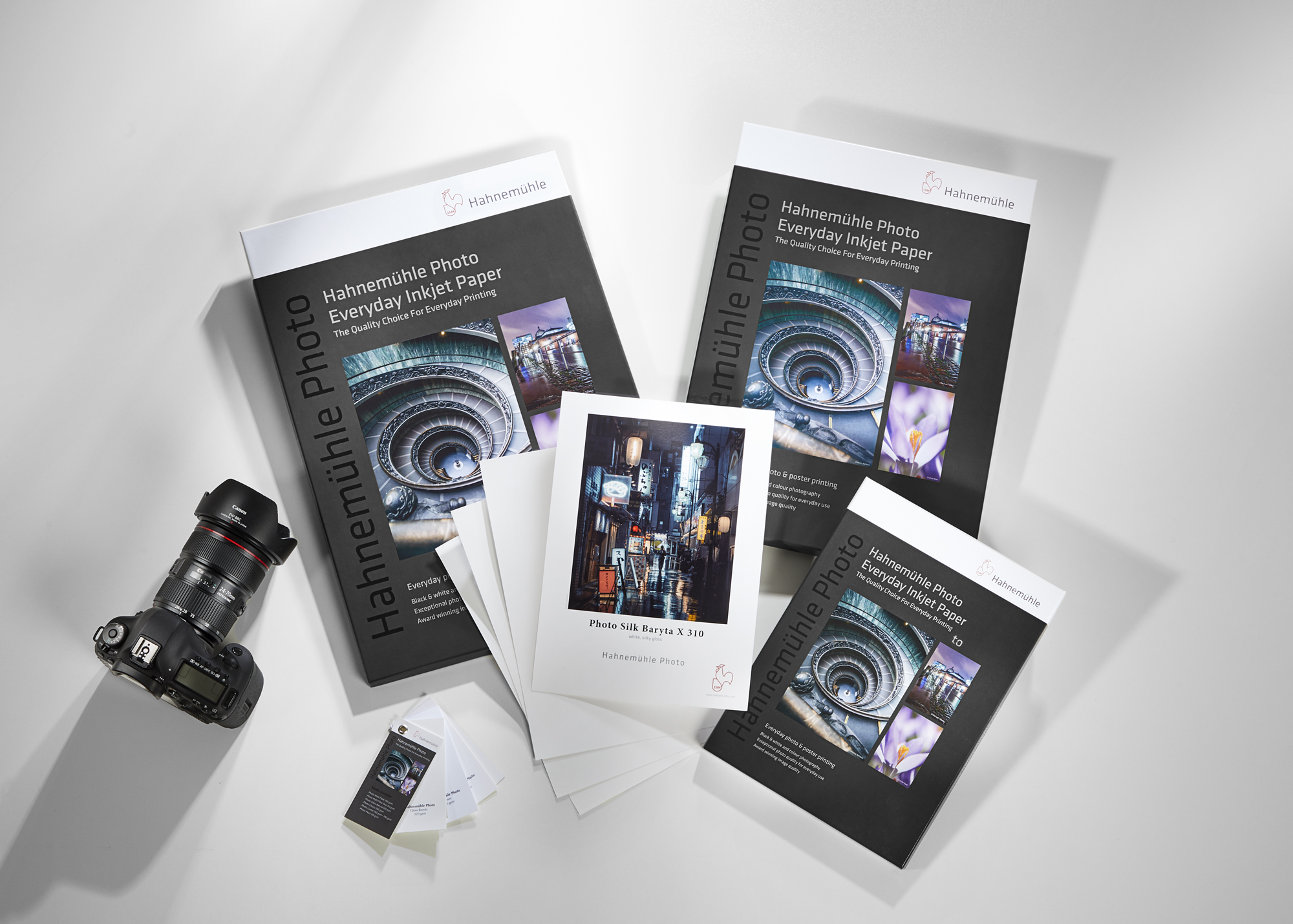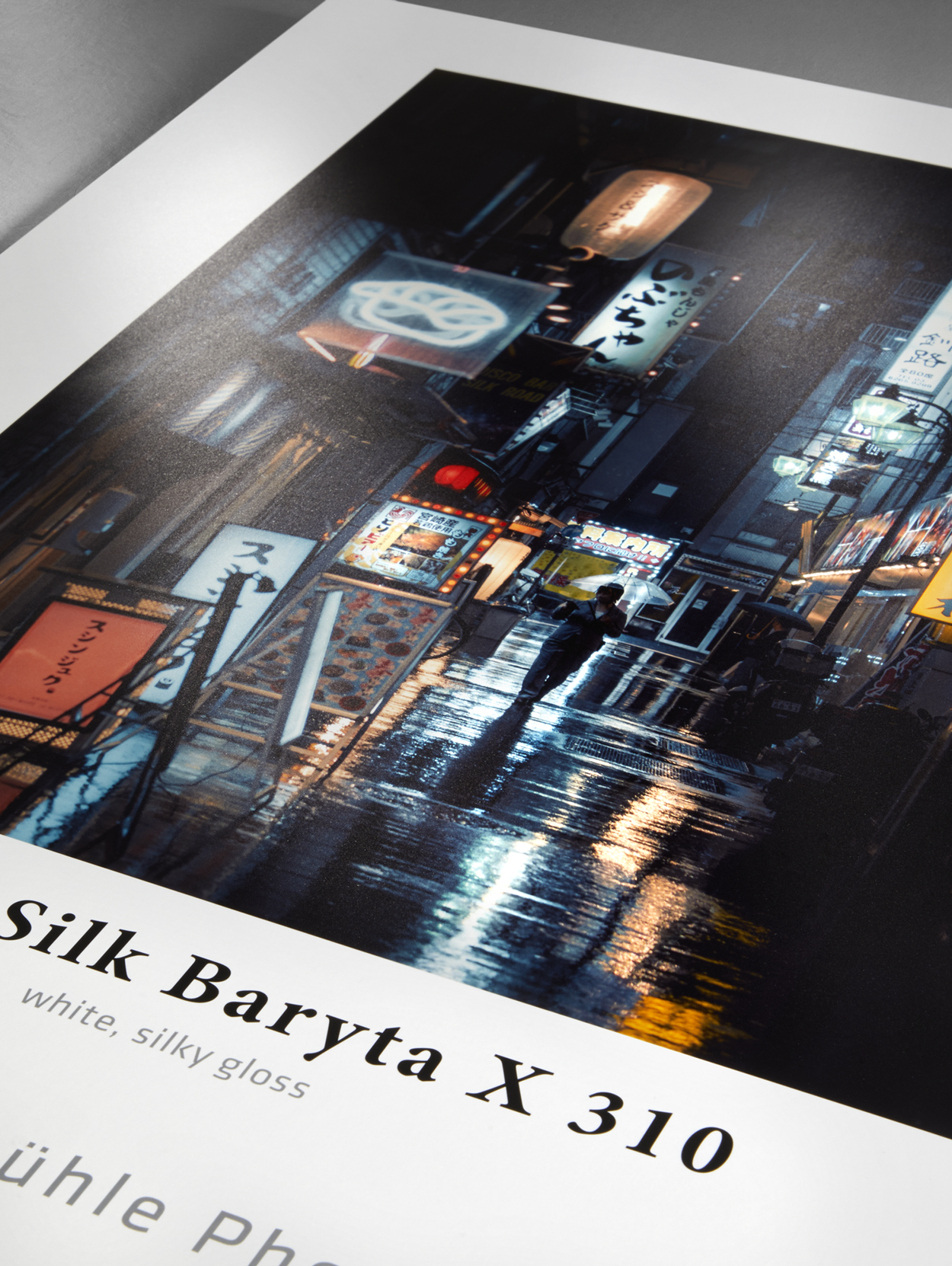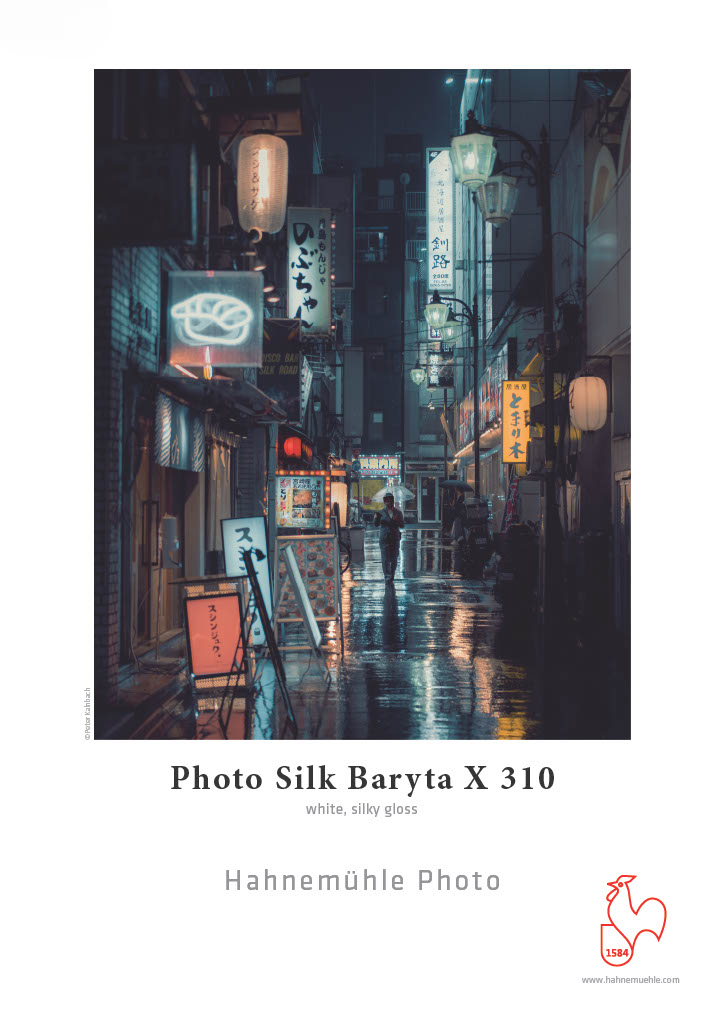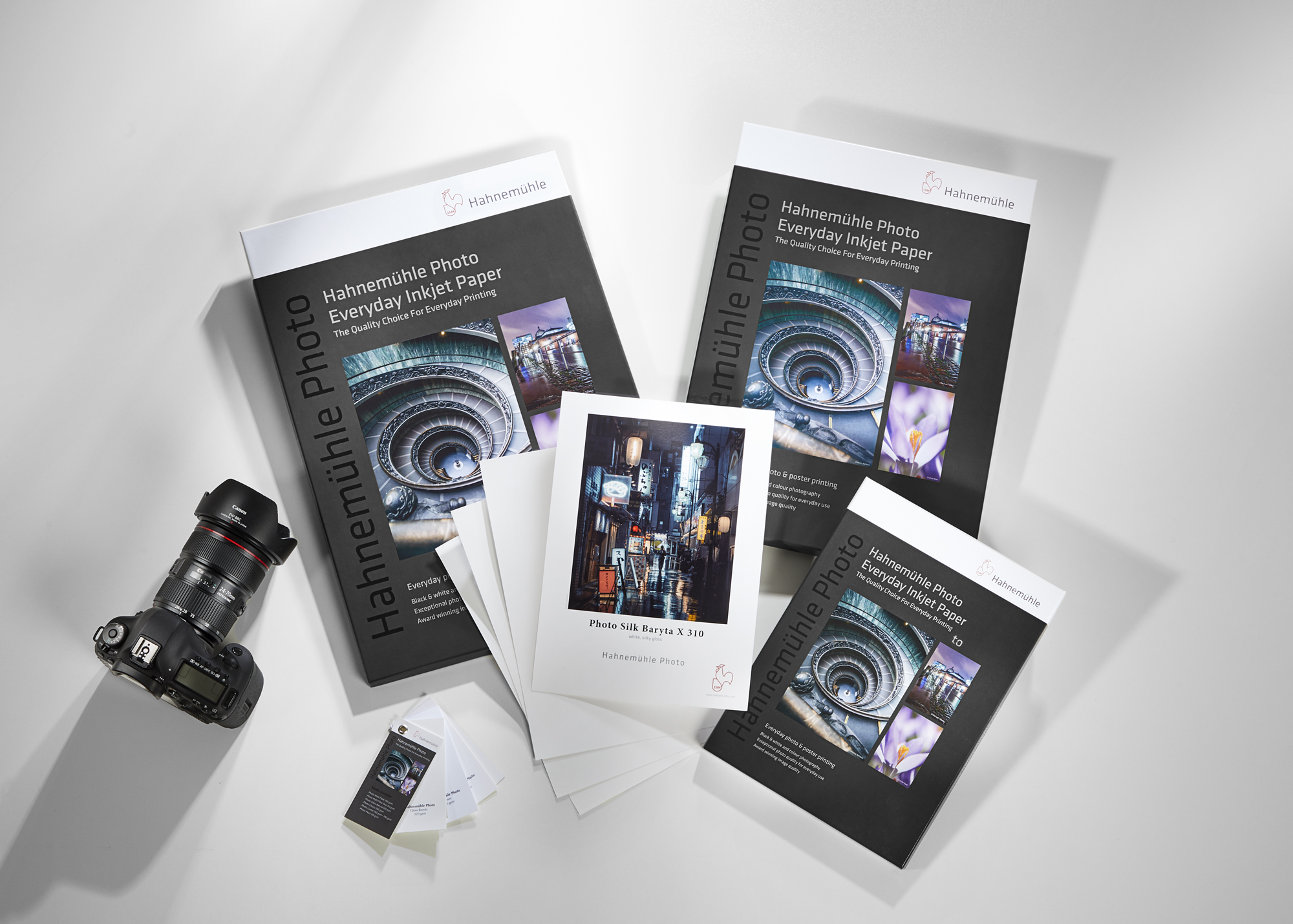 Digital FineArt papers are available to buy through our approved resellers.
Photo Silk Baryta X 310
Photo Silk Baryta X is a cellulose paper with an optimised inkjet coating for photo application, it is perfectly suited for photo and poster prints. The baryta coating gives the impression of a traditional silver halide photo paper. The smooth, creamy white paper with its silky gloss finish produces a very good print quality, ensuring the best results for daily printing.
Cellulose based inkjet paper with 310 gsm
Smooth, non-textured surface
white
Silky gloss finish
Optimised inkjet coating for photo application
Perfectly suitable for daily use