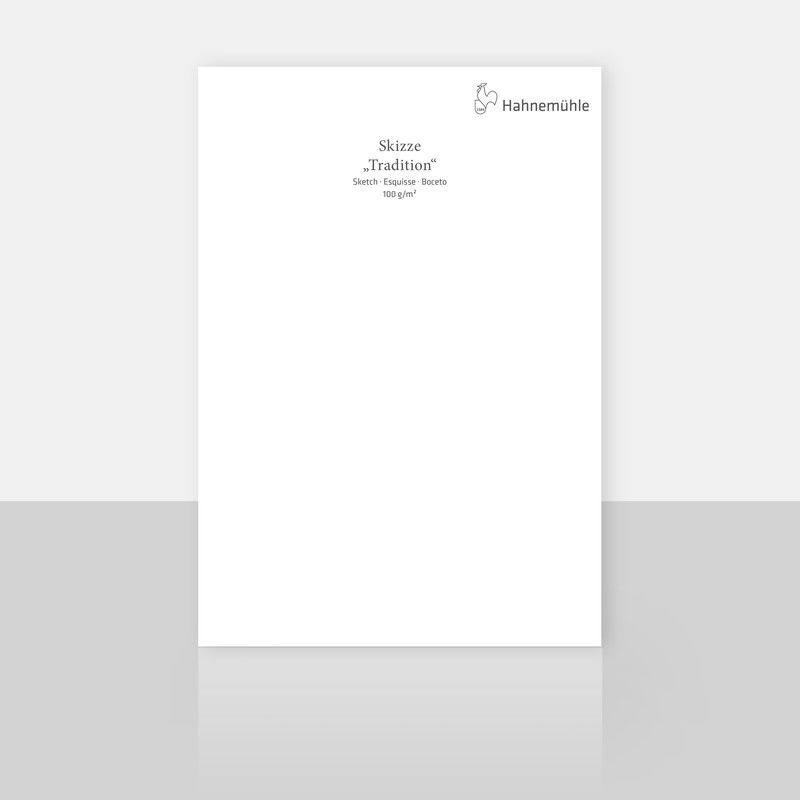 Availability estiamted within 4 Weeks.
Tradition
A sample sheet is the perfect way to test different Hahnemühle papers.

The Sketch Tradition 100 gsm is a natural white paper with a very durable surface making it well suited for both light and heavy line work as well as solid patches of colour with both soft and medium hard pens.