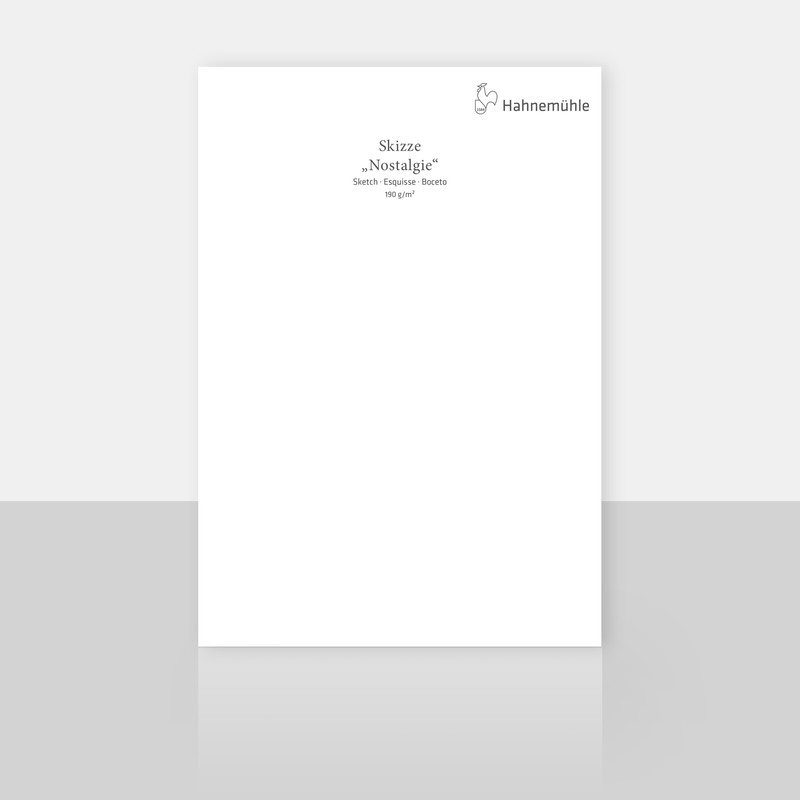 Availability estiamted within 4 Weeks.
Nostalgie
A sample sheet is the perfect way to test different Hahnemühle papers.

The Nostalgie 190 gsm is a heavy, natural white paper that feels both solid and flexible. The fine grain of the paper makes the pen slide over the surface virtually on its own.