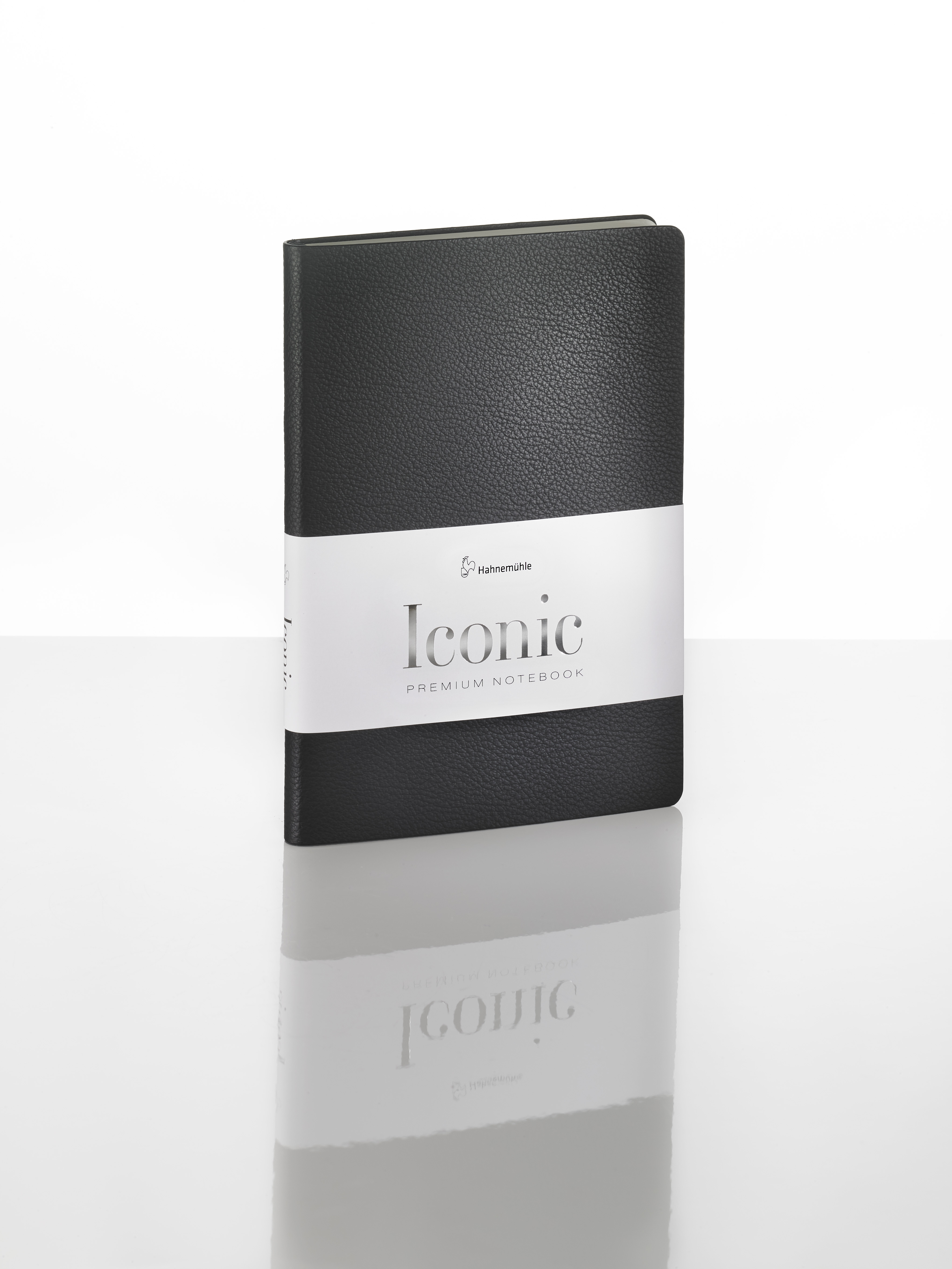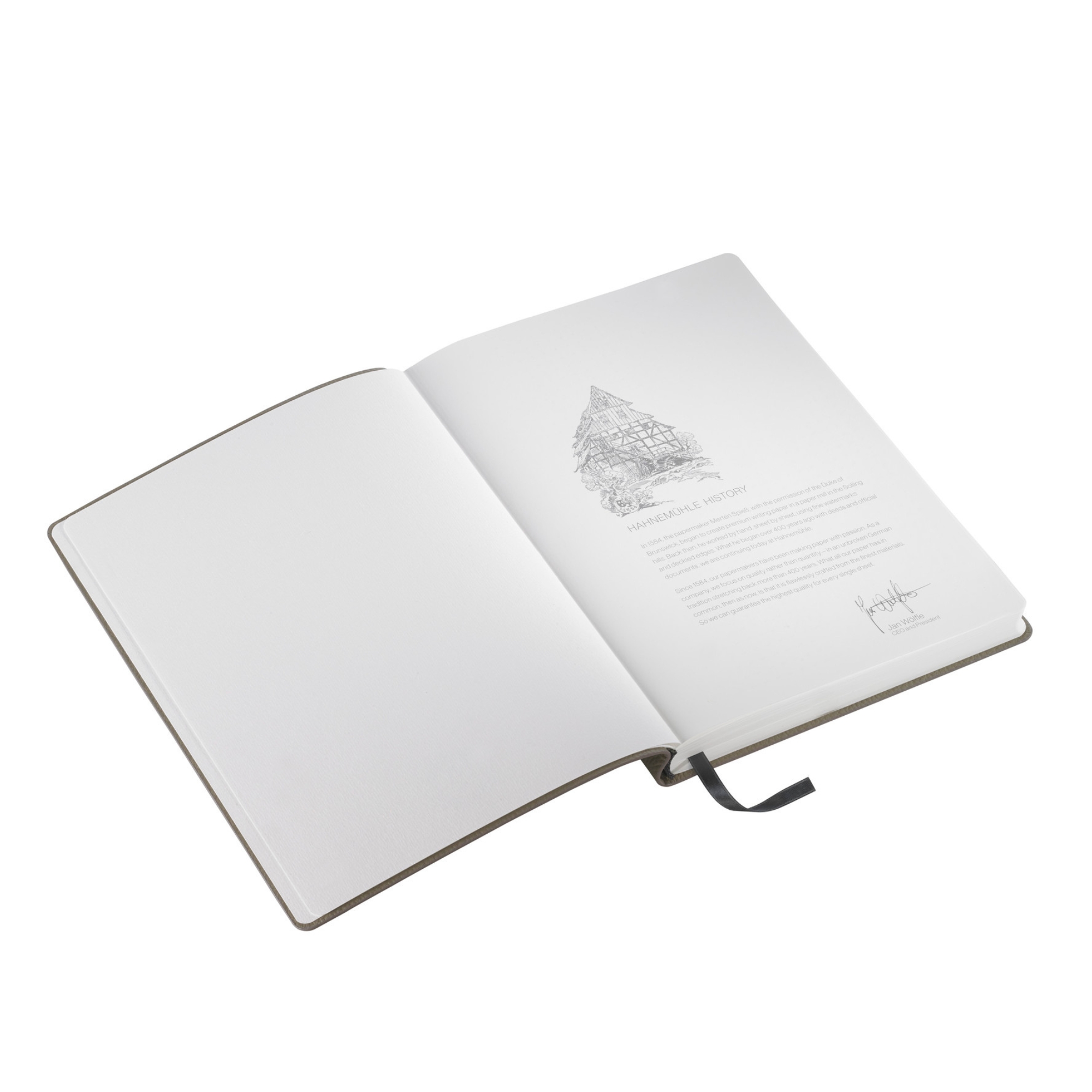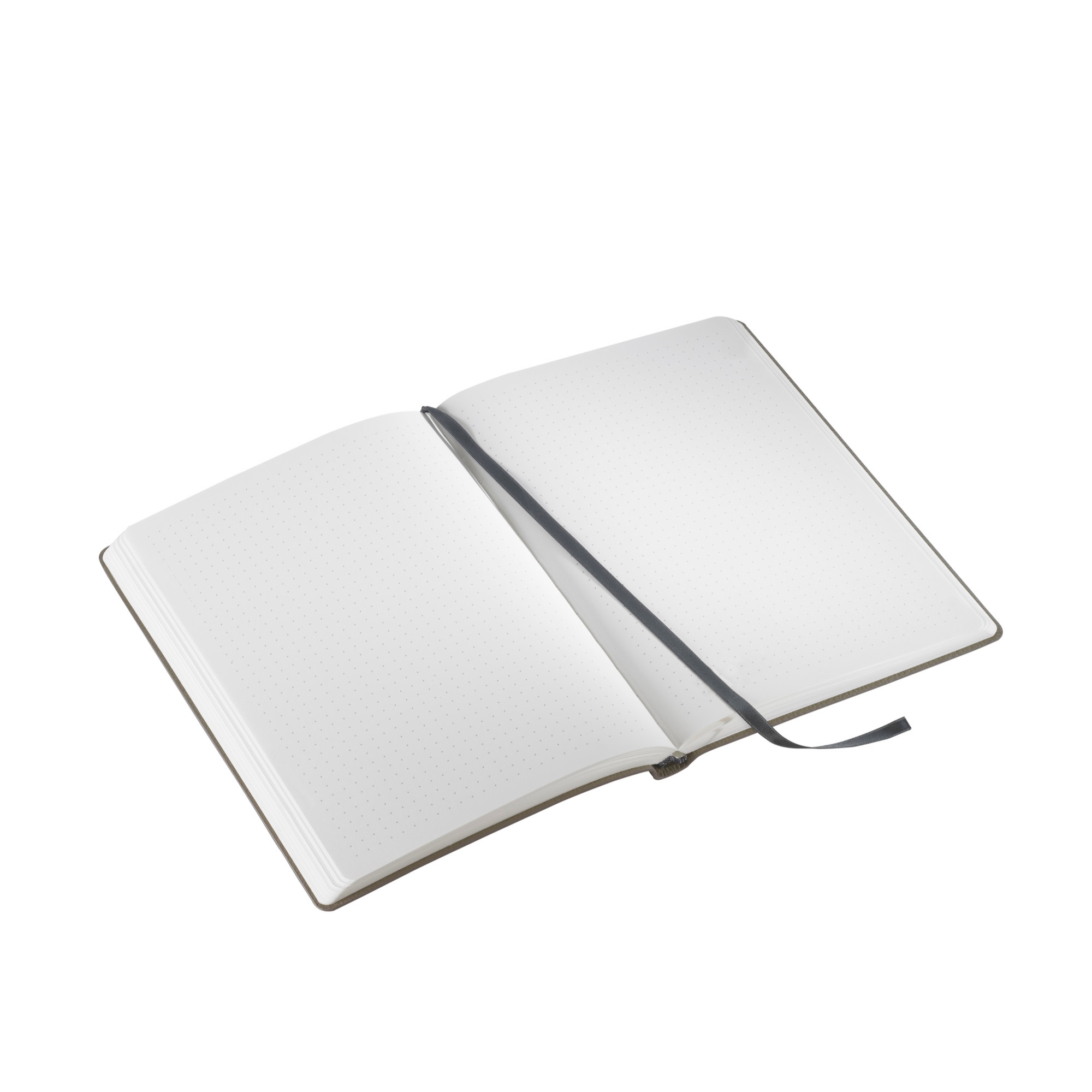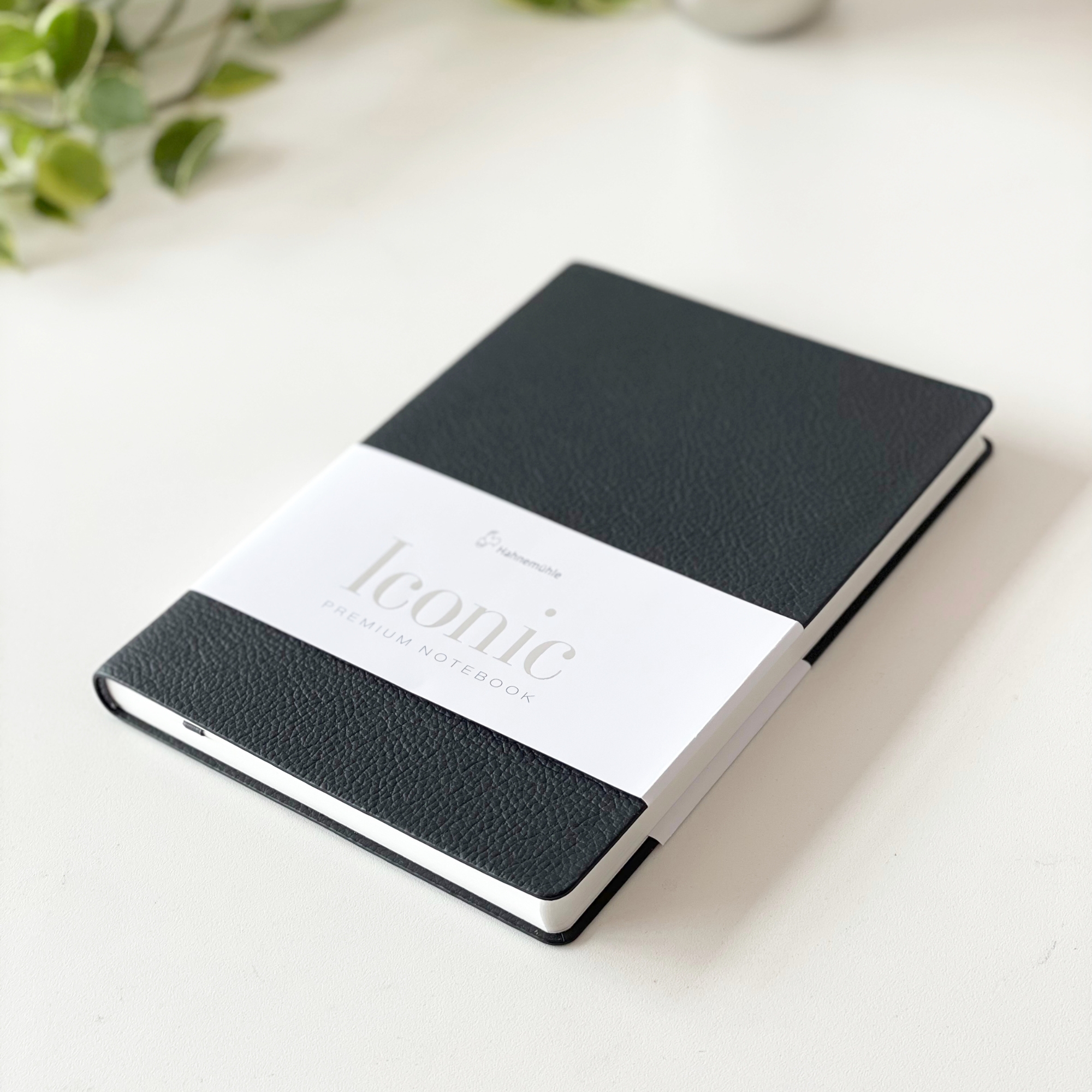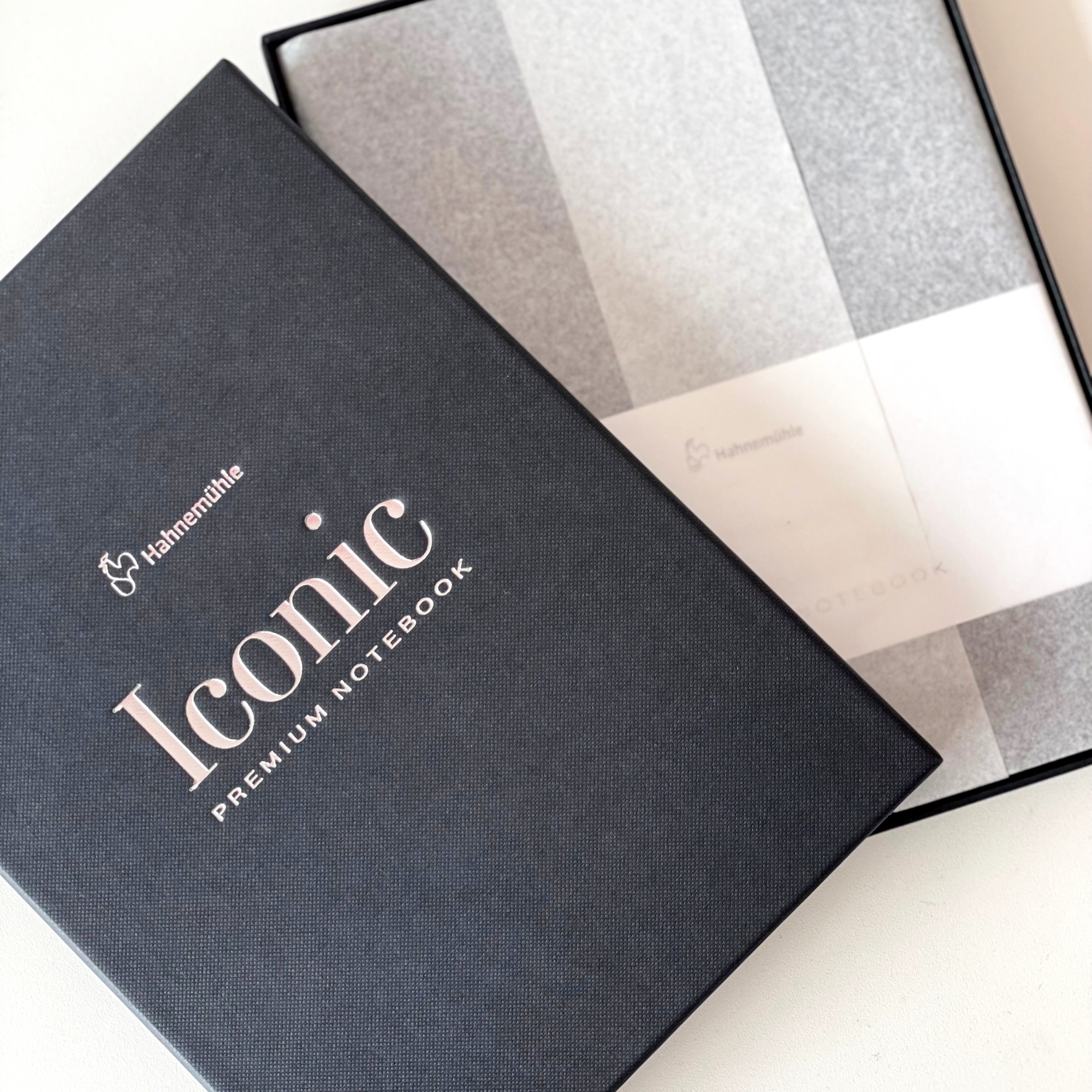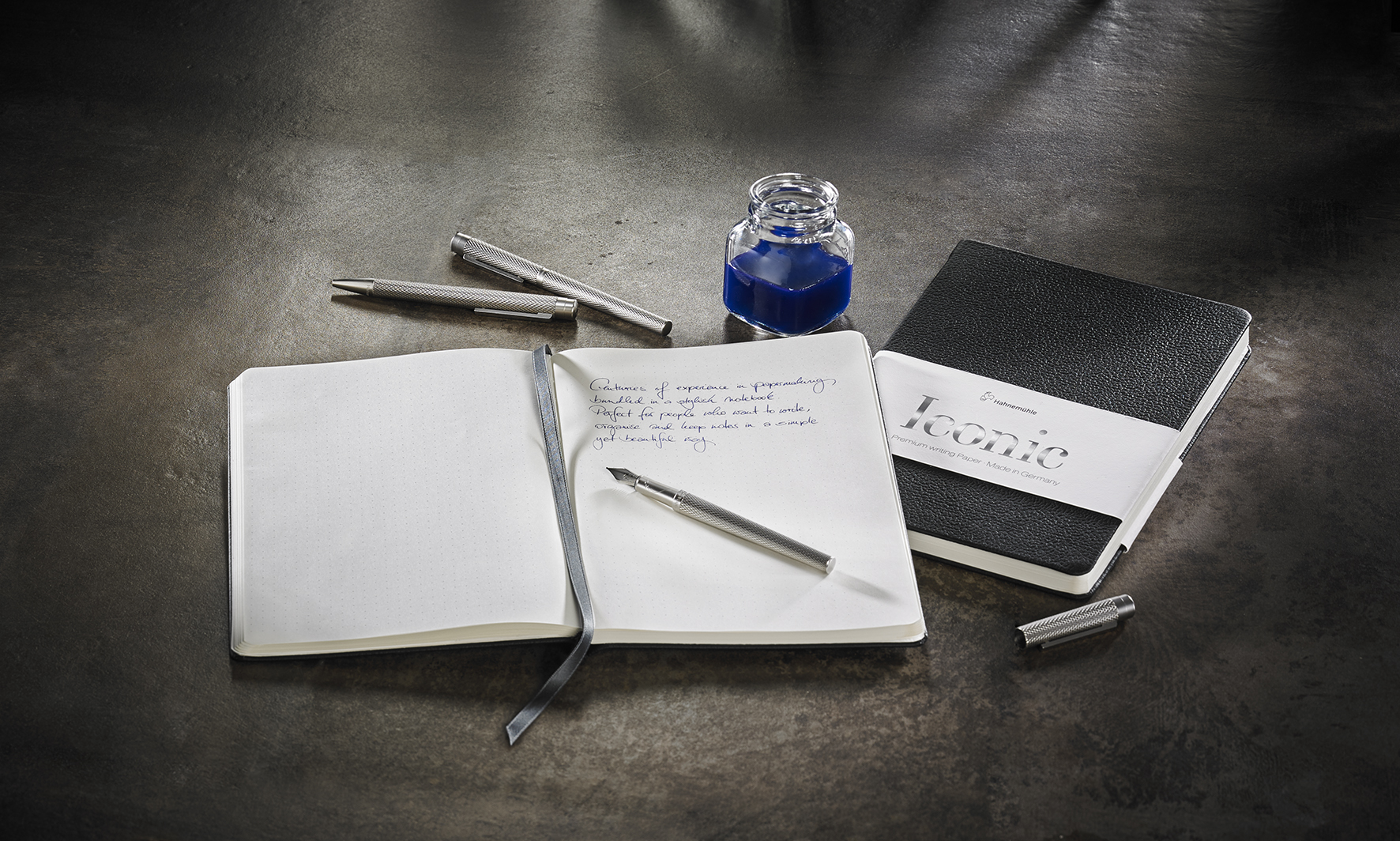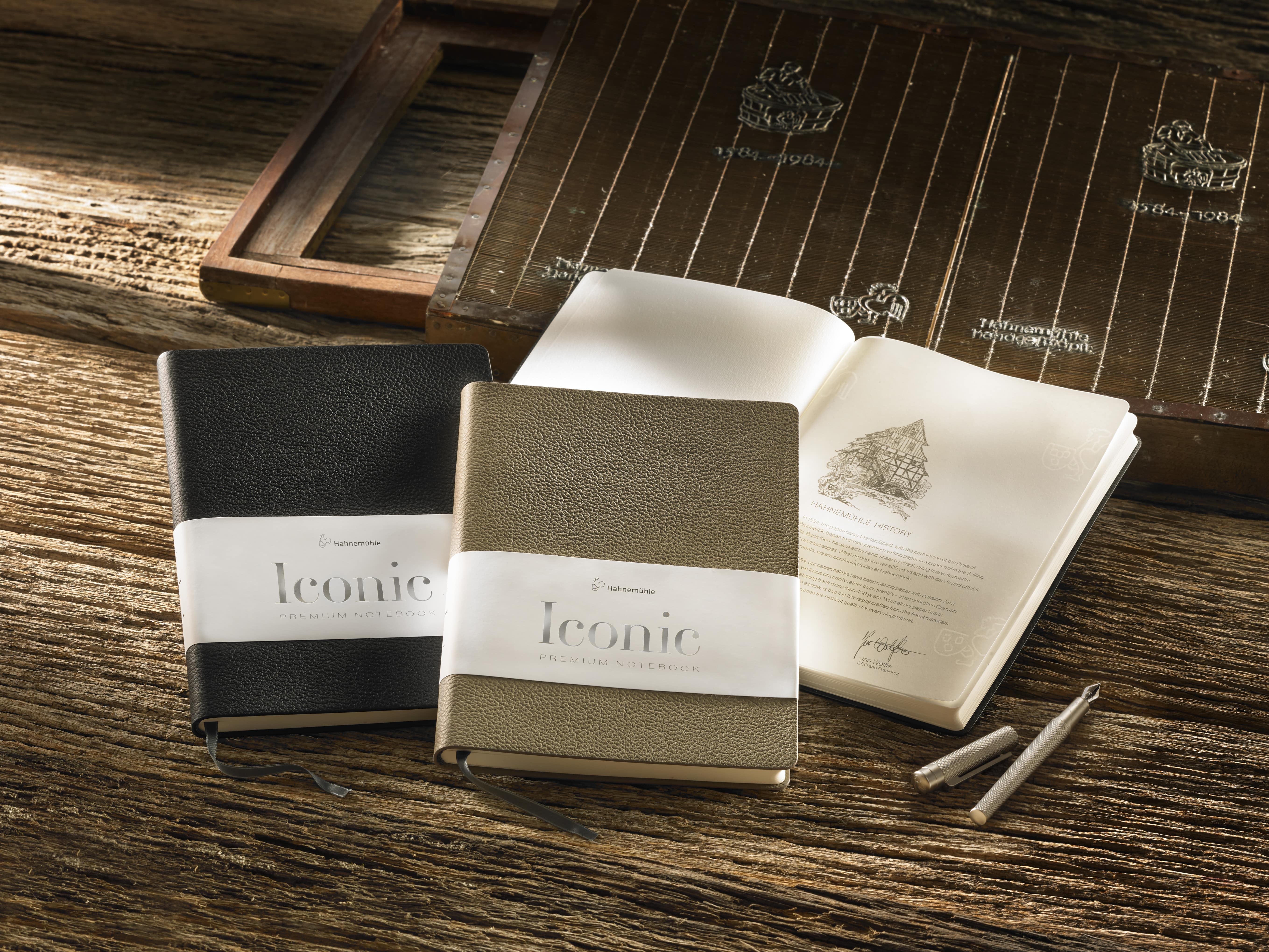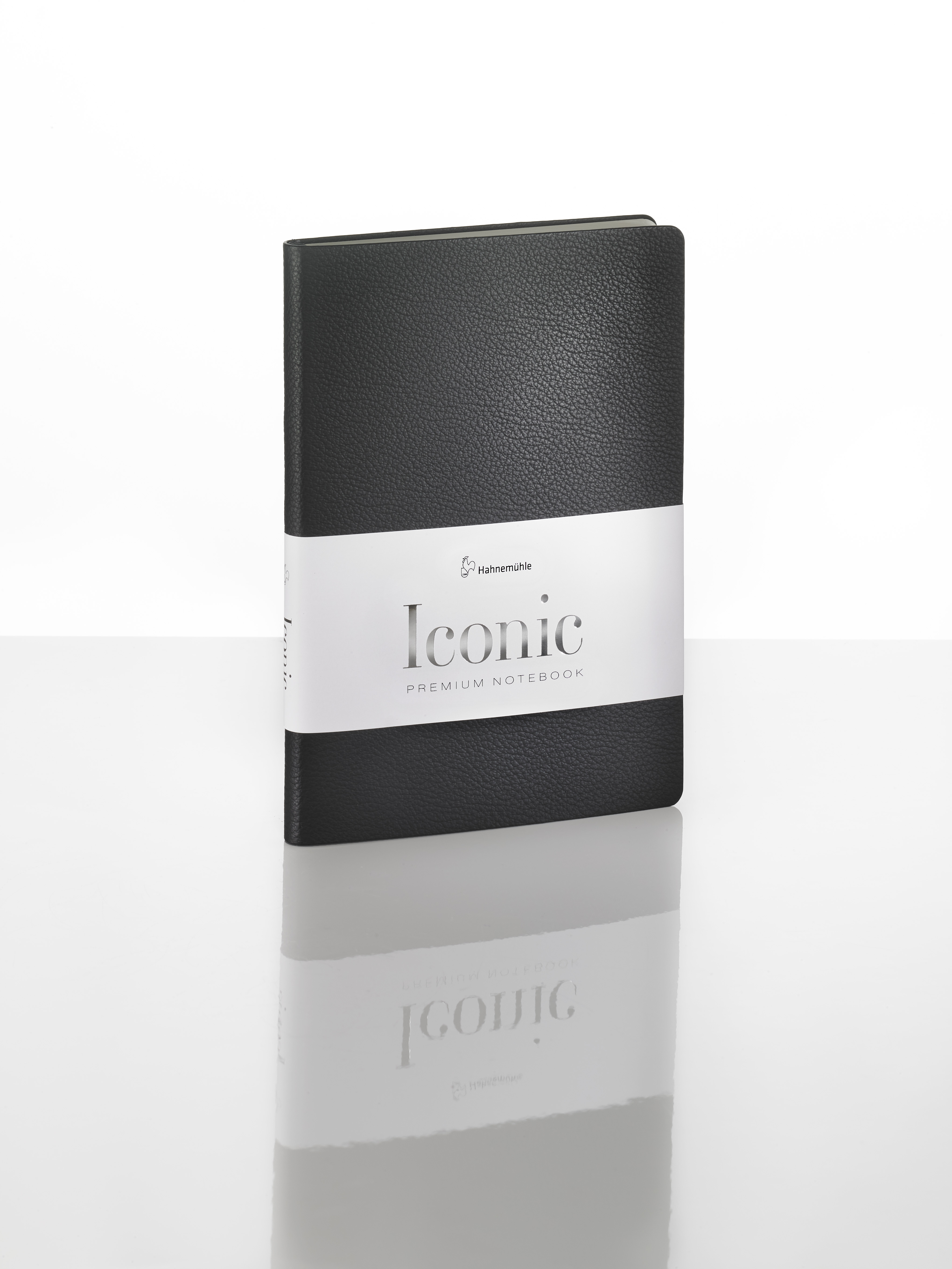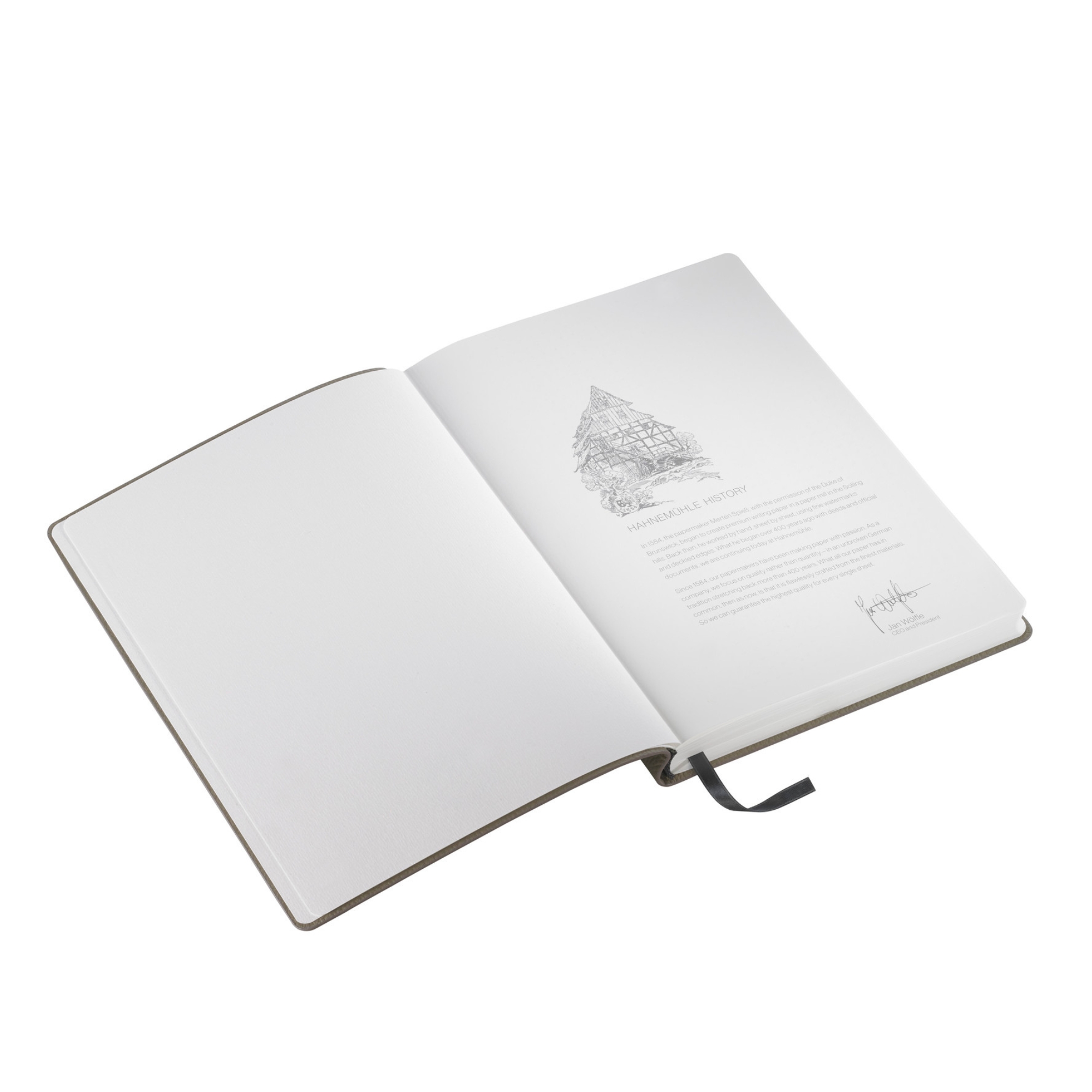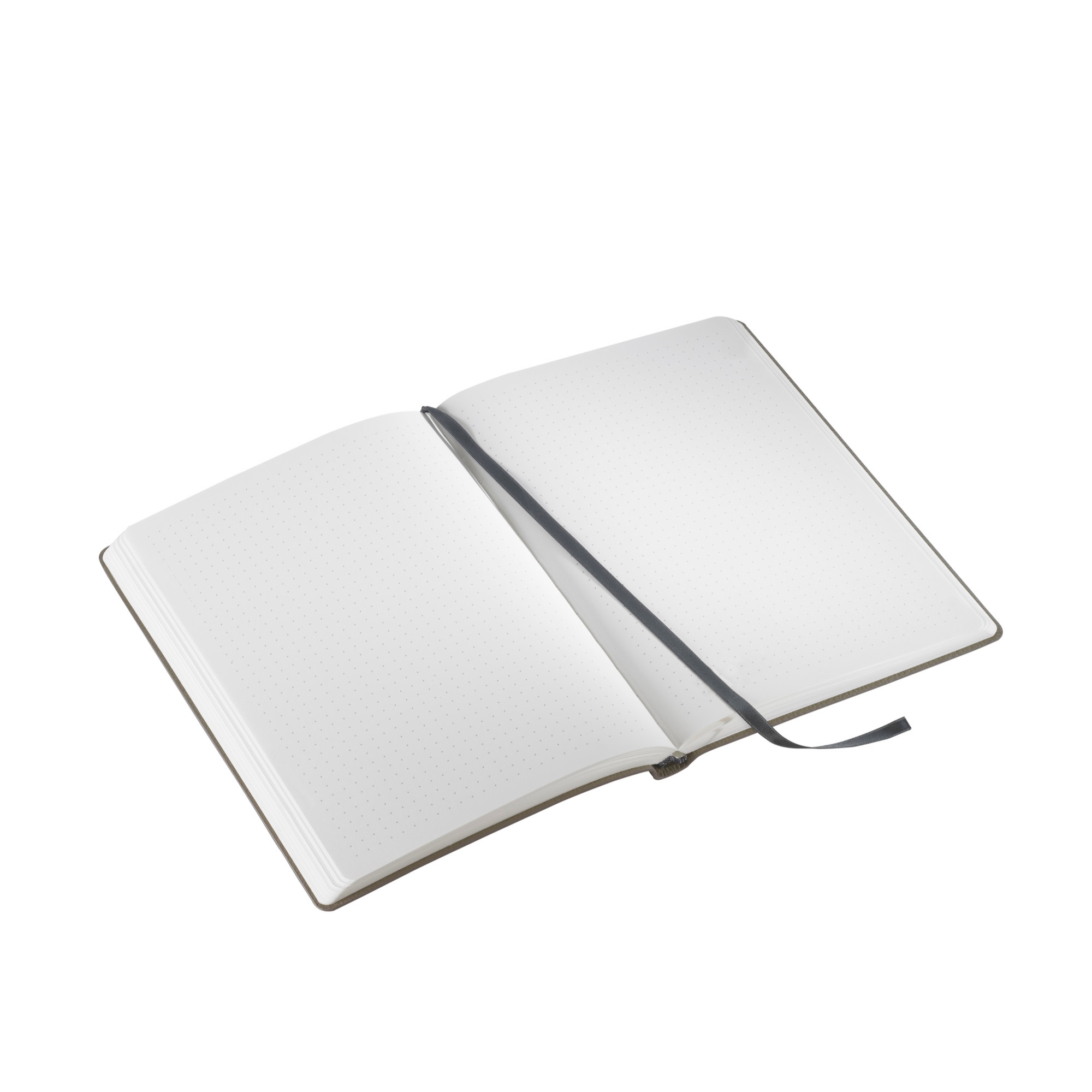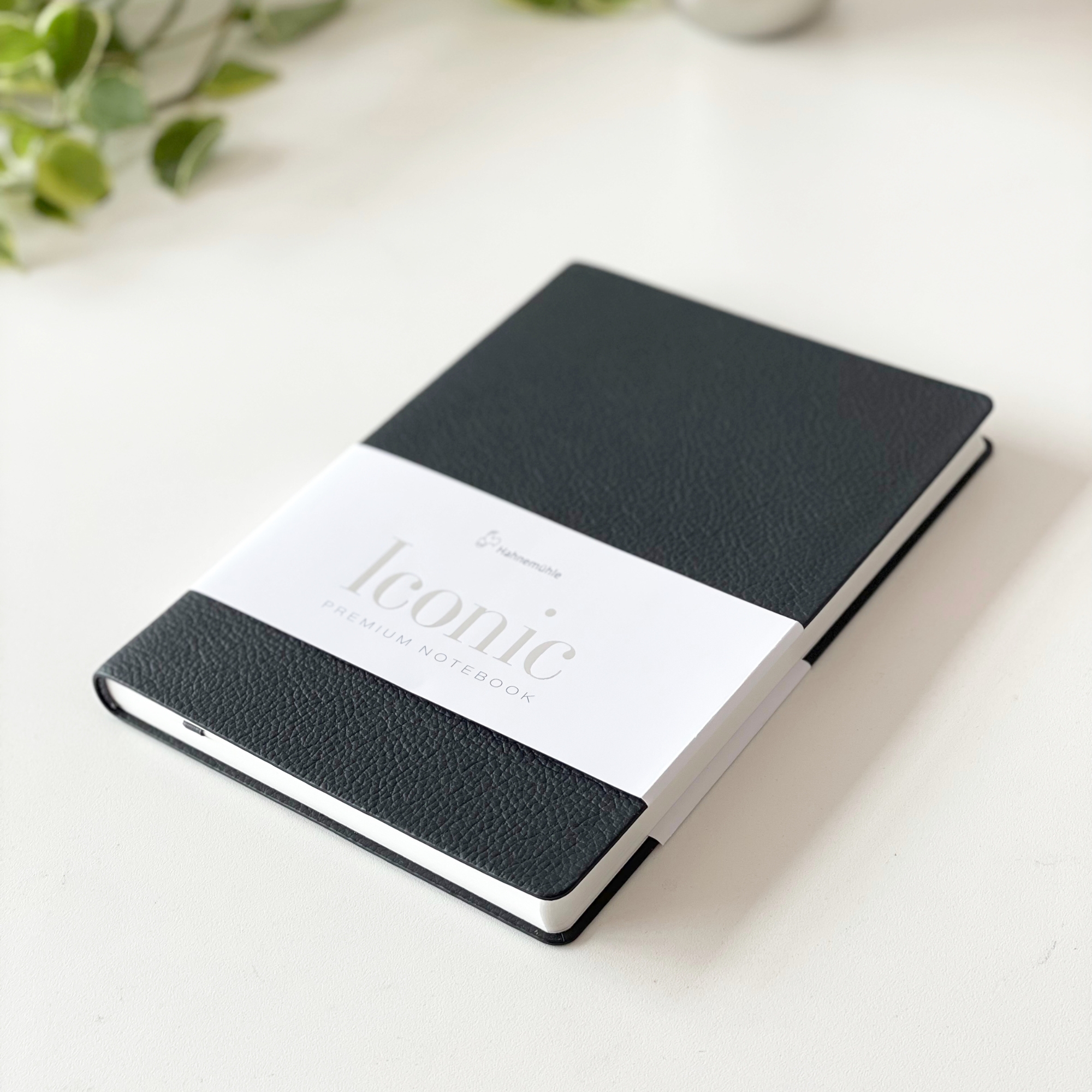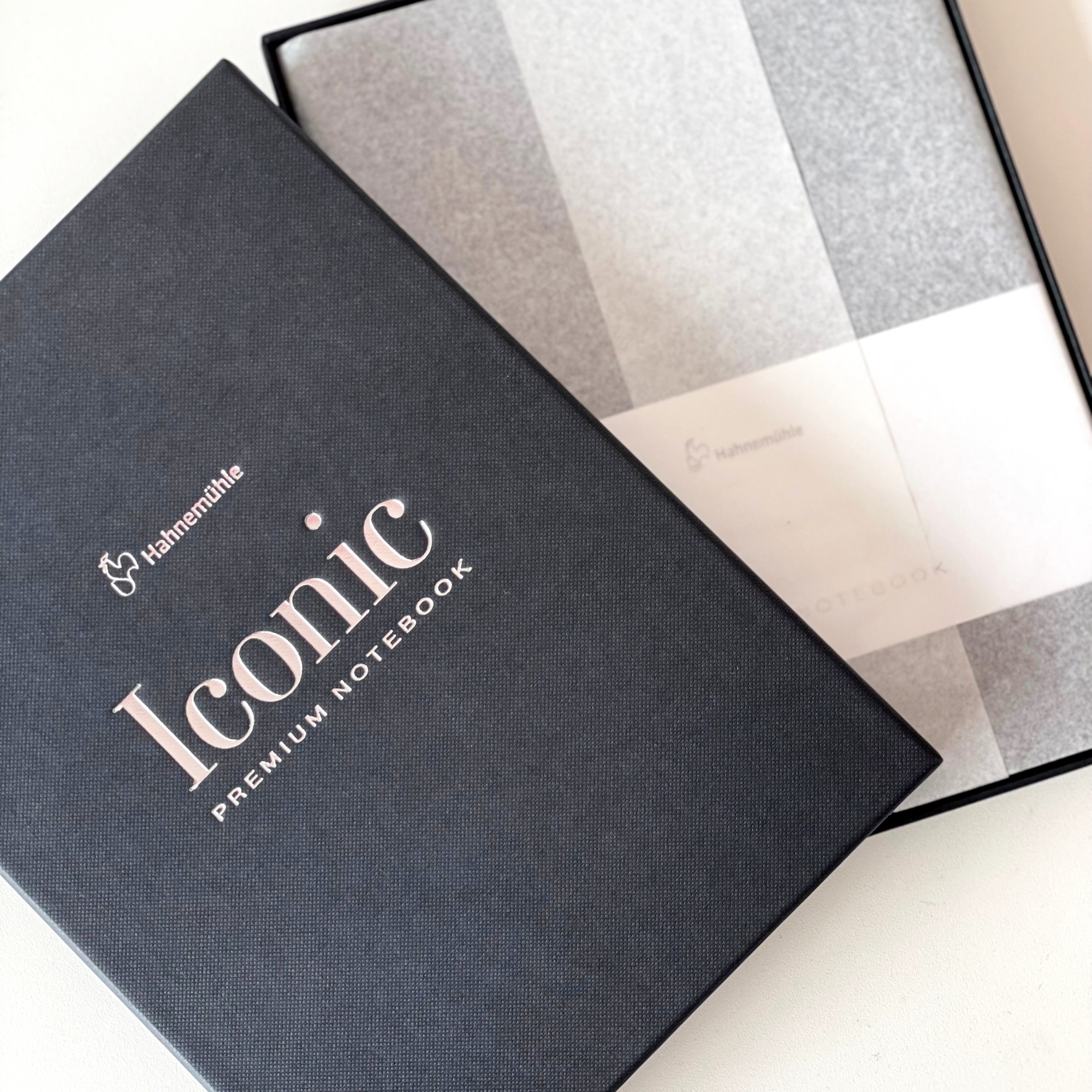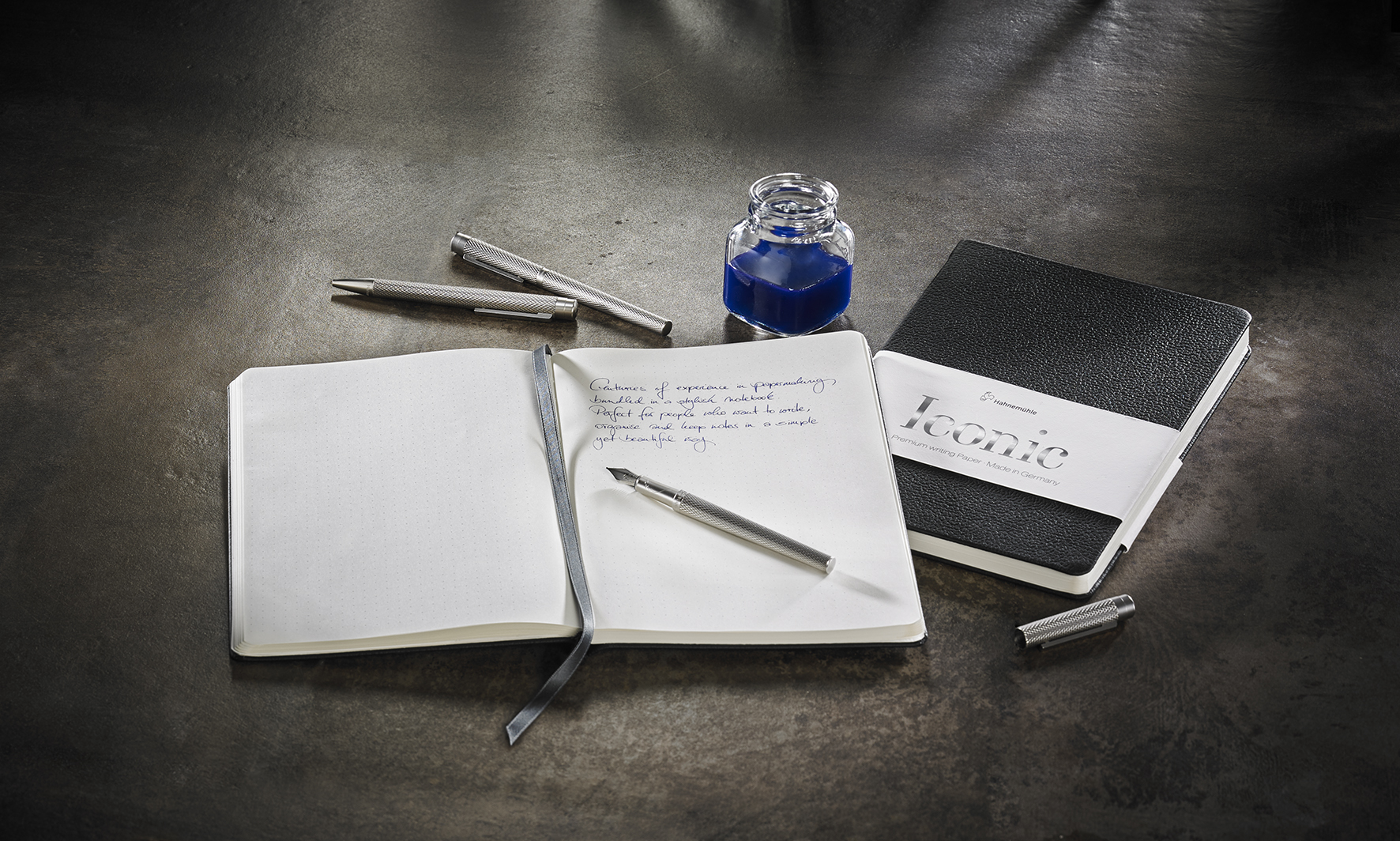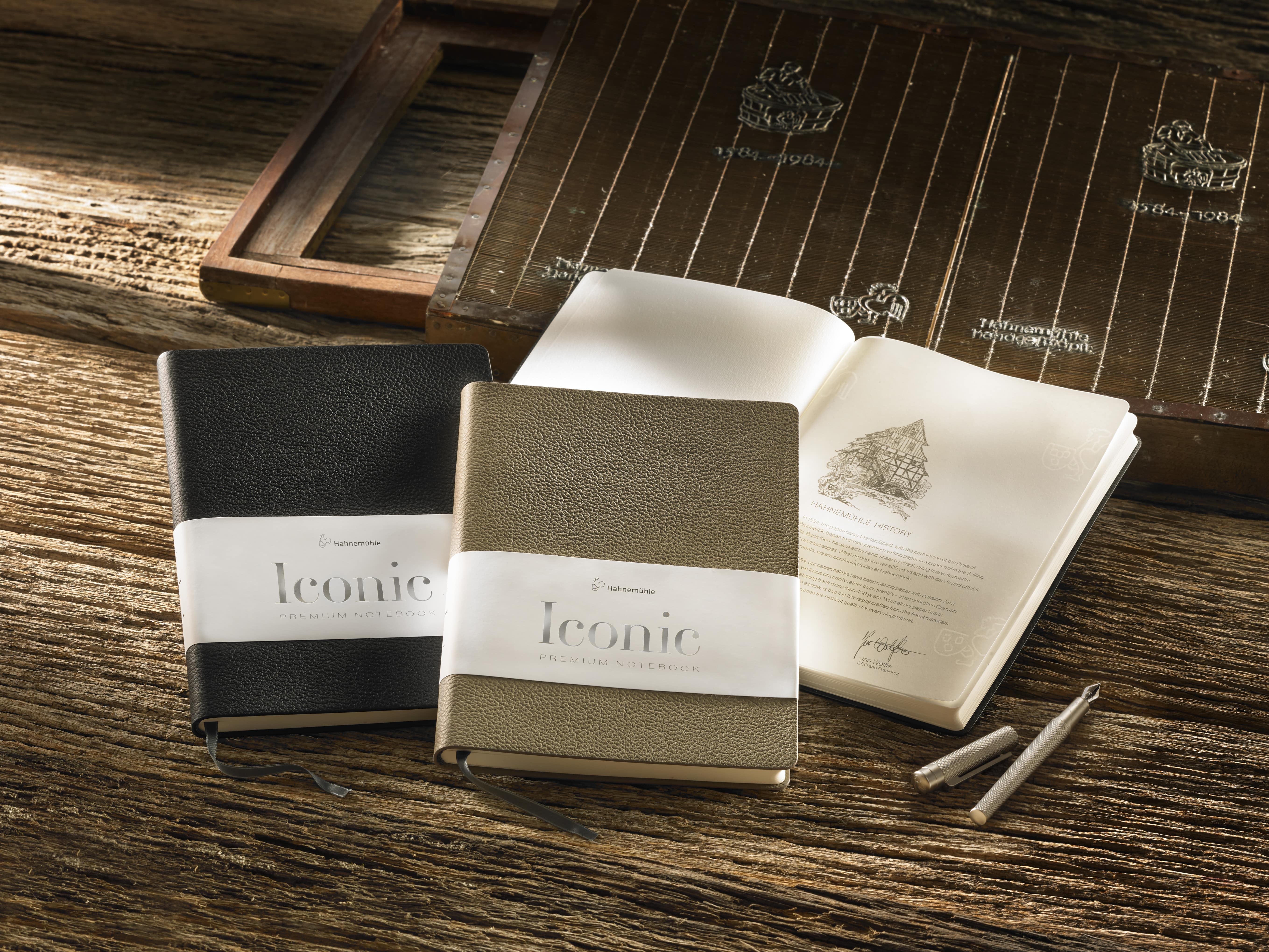 Available, delivery time: 2–3 working days
Iconic Notebook
When you pick up Hahnemühle's Iconic Notebook, you're holding more than four centuries of papermaking tradition in your hands. To create these sophisticated books with genuine leather covers, we bind together our most sumptuous watermarked paper, which we've been producing for painters, authors, writers and thinkers since 1584.
The luxurious workmanship of the Iconic Notebook, with 192 pages of creamy off-white 100 gsm paper, invites you to immortalise every thought that crosses your mind throughout the day. The acid-free, subtly dotted paper in the Iconic Notebook lies beautifully flat when you open it to 180° degrees.
The soft leather cover is pleasantly textured and ensures your notes are safely protected, while the rounded corners and handy ribbon marker add delicate details to this iconic writing accessory.

FineNotes Notebook
Genuine leather cover
100 gsm writing paper with watermark
Made in Germany
96 sheets / 192 pages
Dotted
Related products: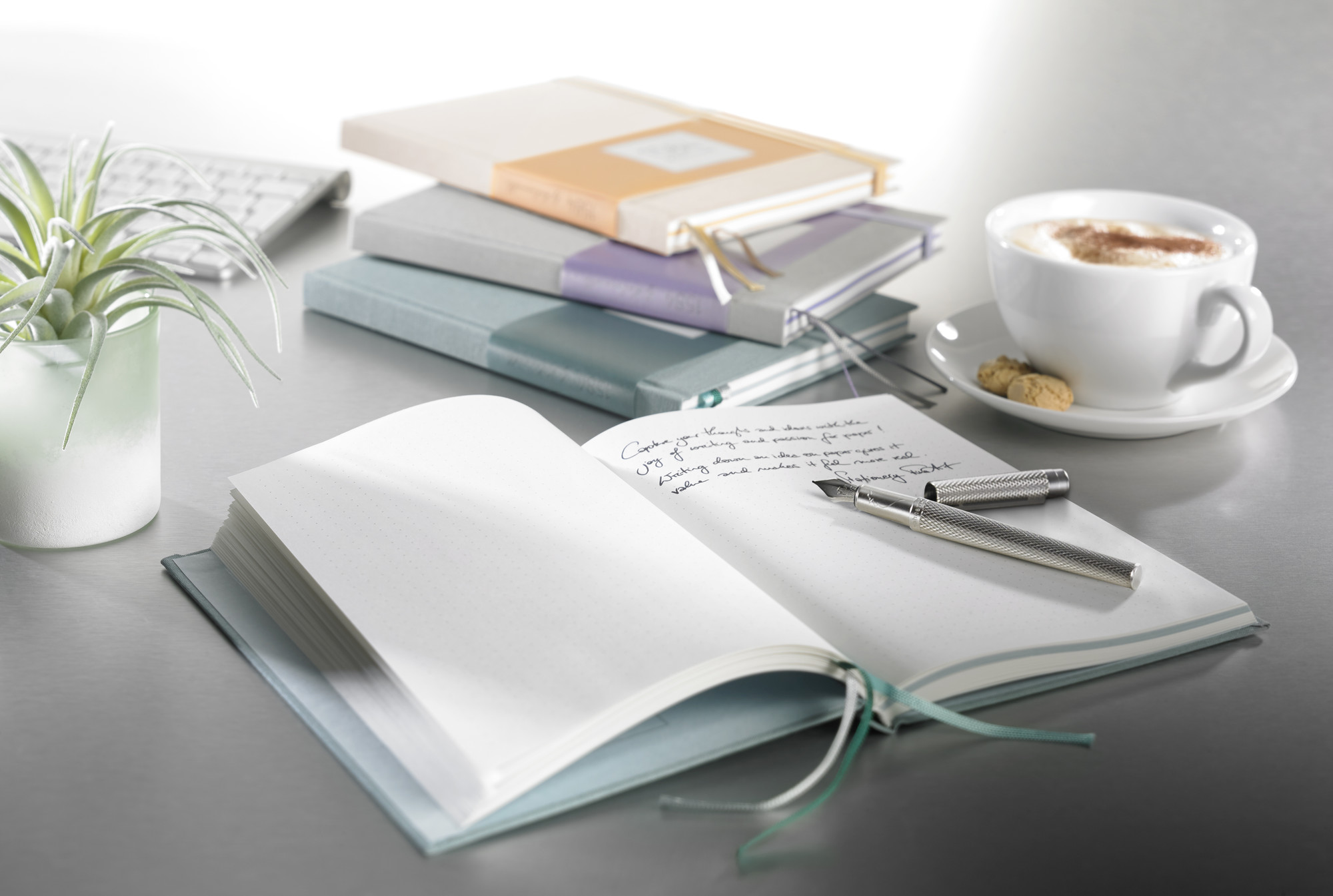 The elegant "1584 by Hahnemühle" notebook is available in the finest of colours.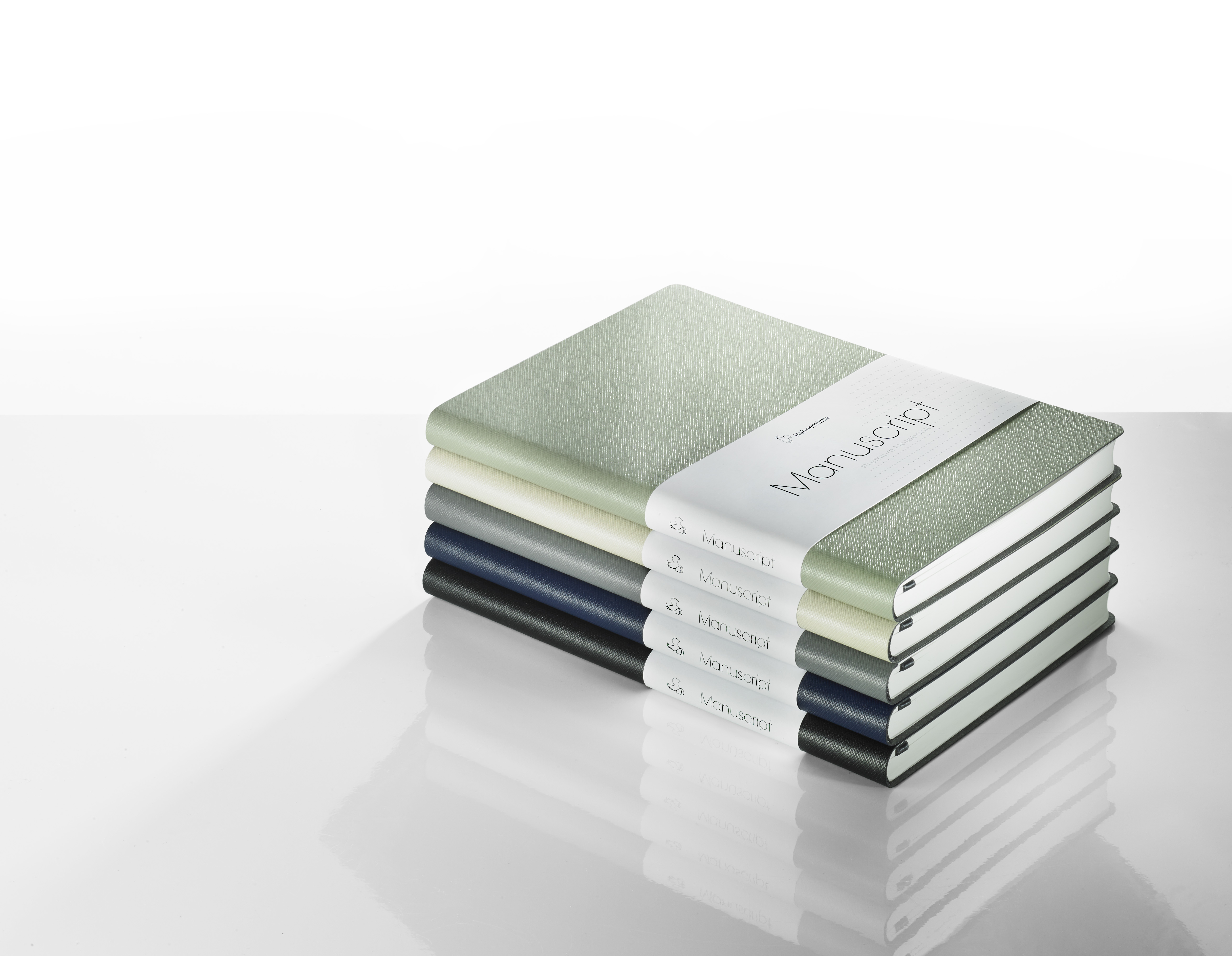 Sustainable recycled leather cover with Saffiano embossing and 192 pages of sumptuous paper.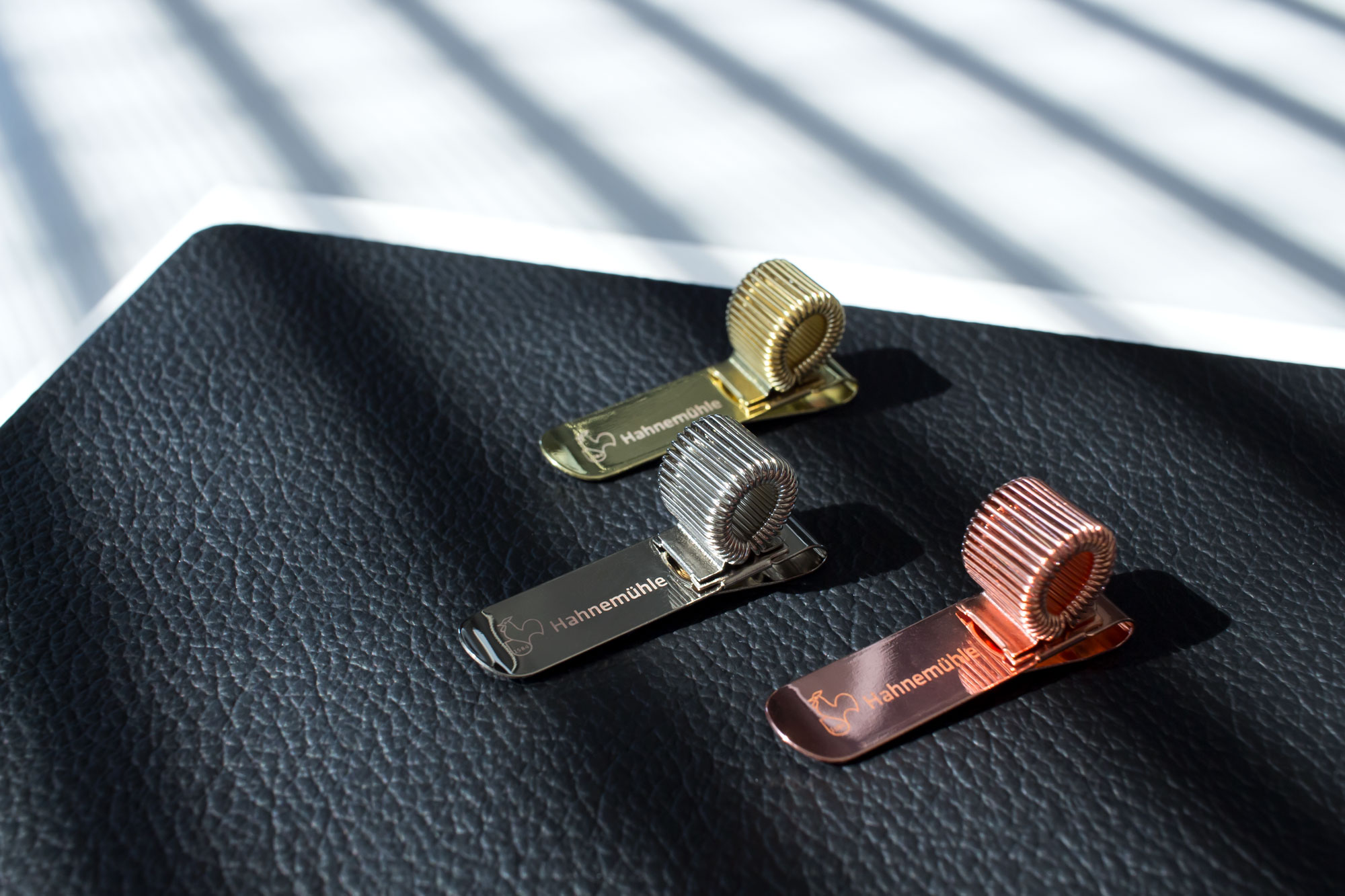 The Hahnemühle pen holder set is the perfect solution to keep your pens neat and handy. Made of high-quality metal, this product not only offers a robust construction, but also an elegant and timeless design. The set con