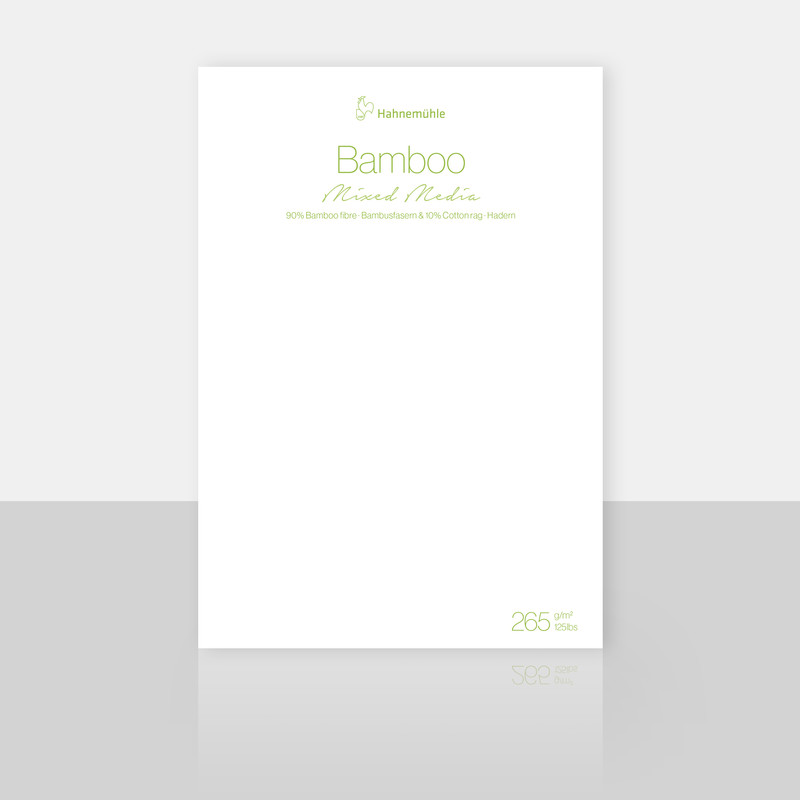 Availability estiamted within 4 Weeks.
Bamboo Mixed Media
A sample sheet is the perfect way to test different Hahnemühle papers.
The Natural Line Bamboo Mixed Media 265 gsm is a warm-toned, high-quality watercolour paper made from bamboo fibres allows for excellent contrasts and colour vibrancy, and is extremely age resistant and acid free.