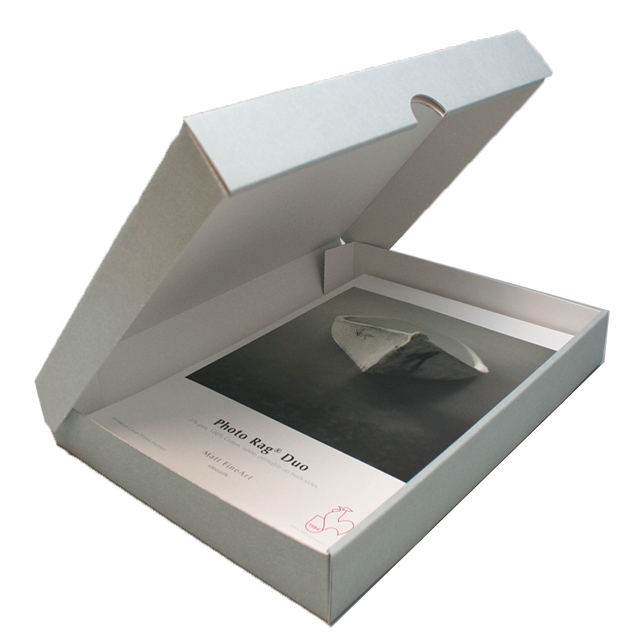 Digital FineArt papers are available to buy through our approved resellers.
Archive & Portfolioboxes
Packing Unit: 10
This A2 format Archive & Portfolio Box is well suited for protecting valuable art treasures and documents, offering long-term protection from light, dust and atmospheric impact. The exterior colour is dove-grey and the interior colour is natural white. The corrugated archival cardboard for this box is acid free and age resistant.