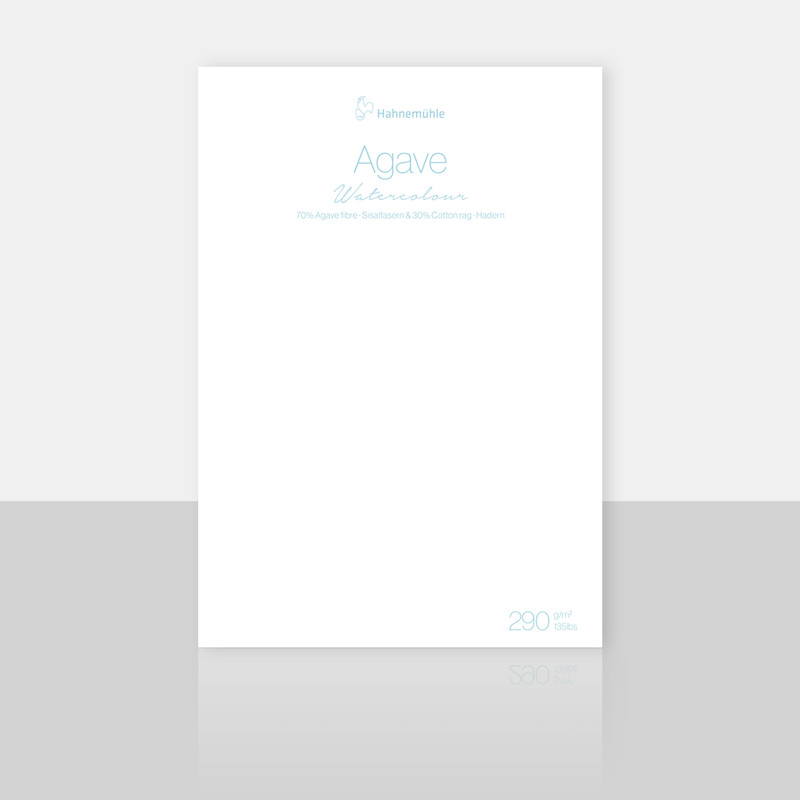 Availability estiamted within 4 Weeks.
Agave Watercolour
A sample sheet is the perfect way to test different Hahnemühle papers.
The Natural Line Agave Watercolour 290 gsm is a natural white 290gsm paper with a fine grain. Allowing for brilliant colour gradients brushes slide over the surface of the paper with ease. Washouts and corrections are easy with this exceptional paper. Agave Watercolour is not surface sized.